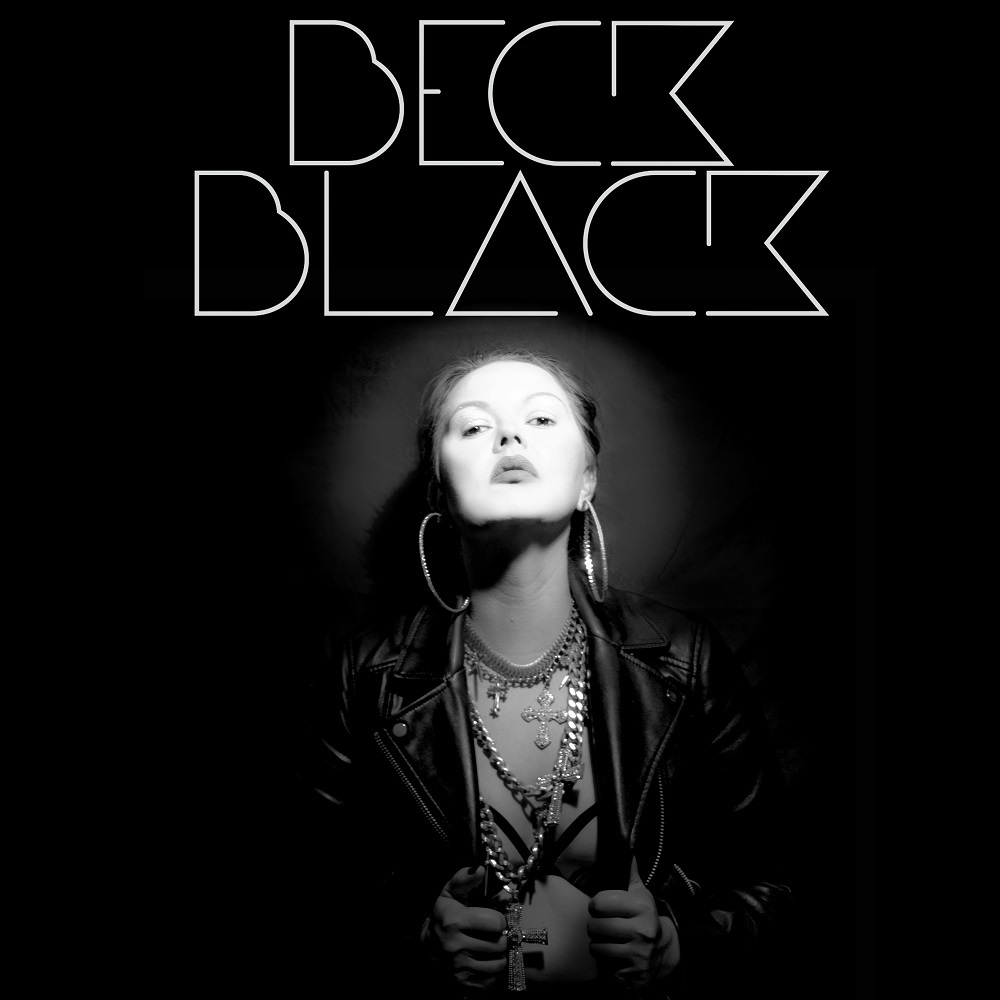 Congratulations on the release of "Gotta Get Back To My Baby" how does it feel?
Releasing "Gotta Get Back to My Baby" feels like the music video filmed in NYC. I'm finally on the train enroute with a new character (Electric Cowgirl) waiting to see where it goes!
What's the story behind the song?
I wrote the song the day after filming the music video for "Don't Call Me Darlin". Inspired to write more Country songs to form an EP,  "Gotta Get Back to My Baby" flowed through me like a glittery stream and was written within 24 hours. I spent the majority of that day playing a small bit part on Ryan Murphy's show "Nurse Ratched". There's often a lot of down time on set, so I chose those hours to compose. By the end of the day, a song was born.
You're from LA, how did it all begin for you?
I graduated from film school at the University of North Carolina/Wilmington under the gaze of Frank Capra Jr. with the maxim "to be a smart actor & a script writer" so I could produce my own material. After working at the local news (WECT) for a few years post college as a sound mixer, I embarked on a road trip across the country from the Cape Fear River of North Carolina through the Grand Canyon, to Hollywood over a decade ago. Once I reached the Pacific Coast, I worked as a production assistant at Nickelodeon Studios for a spell and began acting in small indie films. I was cast as a sailor and a muse for a film produced by David Lynch's nephew and composed a song "I'm Just a Sailor" for the character. It became the film's theme song and from there I realized I was a composer.
What did you listen to growing up?
I loved playing my Patsy Cline cassette tape as a child. Listening to Patsy helped shape my voice.
What was the catalyst for you getting into music?
When I was nine, my parents divorced. My mom decided musical therapy would be ideal and enrolled me into Classical piano lessons. Afterwards, I played Classical flute in middle school and joined the Jazz ensemble in high school. The conductor invited me to play bass with the keyboards. To this day, I play bass with the keys and guitar. I often play two to three keyboards on stage at a time.
Your single "Who's Gonna Save Rock n Roll?" Was recorded with rock royalty Ringo Starr, how did it happen?
Bruce Sugar has been working with Ringo for over a decade as his recording and mixing engineer. Bruce was kind enough to invite me to co-write "Who's Gonna Save Rock n Roll". It definitely didn't happen overnight, but Ringo was aware of the song and liked it. One faithful day in January 2020, Ringo had a moment to record four takes on his drum set with his Beatles' cymbals. He also appeared in the lyric music video! That was a delightful surprise and edited by Ringo's editor Brent Carpenter. For more info, check out the new book released last month "Beatles Fully Uncovered". Yours truly is listed in chapter one!
Tell us about Jynx.
JYNX is a avant- pop art band. My band mate Kii Arens and I are a cosmic duo on stage and have rocked SXSW several times with the biggest show to date at the Roxy Theater in Hollywood! We have three singles out currently including: "I Keep the Lights On" with a new remix releasing soon by Prince's engineer Chuck Zwicky, "Don't Push that Button" staring comedian Tom Green as a news anchor/weather man, and "High 4 Christmas".
You've also had 2 songs licensed to Netflix film "Dumplin'" how did that come about?
Linda Perry submitted "I Keep the Lights On" and "Don't Push that Button" for the soundtrack. "Dumplin" is a film about Dolly Parton and her inspiration on the characters. Linda has been working with Dolly for a few years now and re-recorded her songs for the film soundtrack.
You released "Hollywood Blvd" in 2021, what's your favourite track from it?
My favorite track from "Hollywood Blvd" is "Puppet Show". We are currently editing the music video starring a marionette! Fingers crossed for a release on New Years Day 2023!
COVID impacted the creative industry in a big way, what kept you motivated?
I wrote a screenplay with three episodes and a ten episode outline whilst the pandemic occurred. I kept motivated by immersing my energy into script writing.
The last couple of years have been a time to reflect, what did you learn about yourself?
I learned to have more patience with myself.
Did you pick up any new skills?
I picked up an interest in music law and have worked hundreds of hours on protecting my catalogue of songs and accruing a licensing/sync deal for tv/film. I also learned several avenues to make music make money by registering with Sound Exchange etc. My assistant CC and I have also spent a lot of time presenting my songs to radio stations across the globe and Spotify playlists to gain traction via curators.
What are you listening to at the moment?
"Trash" by New York Dolls is playing in my head.
I have a new FM radio show entitled "Beck Black's Beach Shack" and that song was a part of my "Glam Rock" episode. Tune in every Wednesday 10AM PT/ 1PM ET & Saturday 2PM PT/ 5PM ET www.WOVV.rocks
What's next for you?
My band "Beck Black" will be headlining in February at the Viper Room before the wrecking ball knocks the building down! We will be making history for my birthday show on 2/23/23! Hope everyone reading this can come out at 10PM!