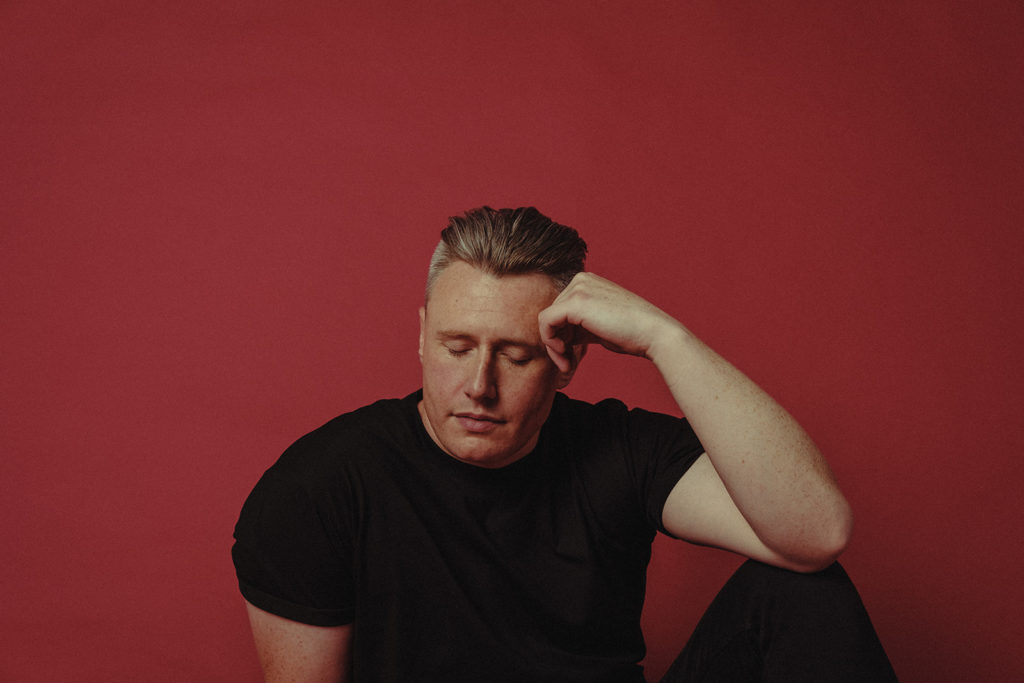 Congratulations on the release of "Brighter Day", how does it feel?
Thanks! It feels really good. Releasing your original music to the world is somewhat of a relief – You don't have to think about every little diligent detail anymore. It has been set free.
It has an interesting backstory, what's the inspiration behind it?
The song was inspired by a letter I read that my grandfather had sent to his cousin back in 1941. My grandfather was a commanding officer in the 28th Maori Battalion, DSO Lt Col Fred Baker (Nga Puhi) and the letter spoke of harrowing things he and the men had been through. His stories were detailed and through it he seemed to be searching for a silver lining. Fred was shot through the mouth and returned home to do extensive rehabilitation, he had to learn to speak again, and the story goes that he would repeat the words, "today is a beautiful day".
After recovering, he was made head of the newly formed Rehabilitation Department. The department set out to help ex-servicemen and women back into civilian life, by providing them with finance and housing. Fred advocated for equal treatment of Māori and Pākehā soldiers returning from World War ll, setting up a dedicated committee for Māori.
It's a beautiful song with great lyrics, what was the hardest and easiest part of writing it? 
The easiest parts to write were the chords and the melody, they flowed nicely. The hardest part was writing the lyrics. I can be a bit of a perfectionist at times and being a song about my family, I think I felt an extra responsibility to get them right.
You're a singer songwriter from New Zealand. How did it all begin for you?
I was fascinated by music from a young age. My family loved music, and there was always vinyl playing in the house. I picked up the guitar around age 11. My sister inspired me, and taught me a few chords on the acoustic. I then saved up for a Squier Strat which I got 2nd hand. I played that thing for hours every night. It was an obsession. Then it was playing in bands and transcribing records by ear.
What did you listen to growing up?
I started with 60's rock and psychedelic music like Hendrix and Zeppelin, then moved to metal like Pantera and Metallica. Then came the blues inspiration of Stevie Ray, Elmore James, Doyle Bramhall II, and Otis Rush, and after that I was heavily influenced by the soul masters like Stevie, Marvin, Sly Stone, and Al Green, which led me to go forward to D'angelo, and Prince.
You have some tour dates coming up in July, how are preparations going? 
Going smooth. I'll be playing some dream venues so I'm pretty excited about that. The rehearsals and pre-production's sounding good.
What songs are you looking forward to playing live?
Mainly songs like Overdrive, Love Levitates, Brighter Day and Black Crow.
COVID has had an impact on the creative industry, what has kept you motivated?
Reading, Friends and Family.
The last 12 months have been a time to reflect, what did you learn about yourself?
When I concentrate and work hard I can get a lot done, and maybe even surprise myself.
Did you learn any new skills?
Owning a house will teach you a few things.
What artists are you listening to at the moment?
Khruangbin
What are you looking forward to next?
My new record Love Levitates is out now! I can't wait to share these songs and go out and tour them!