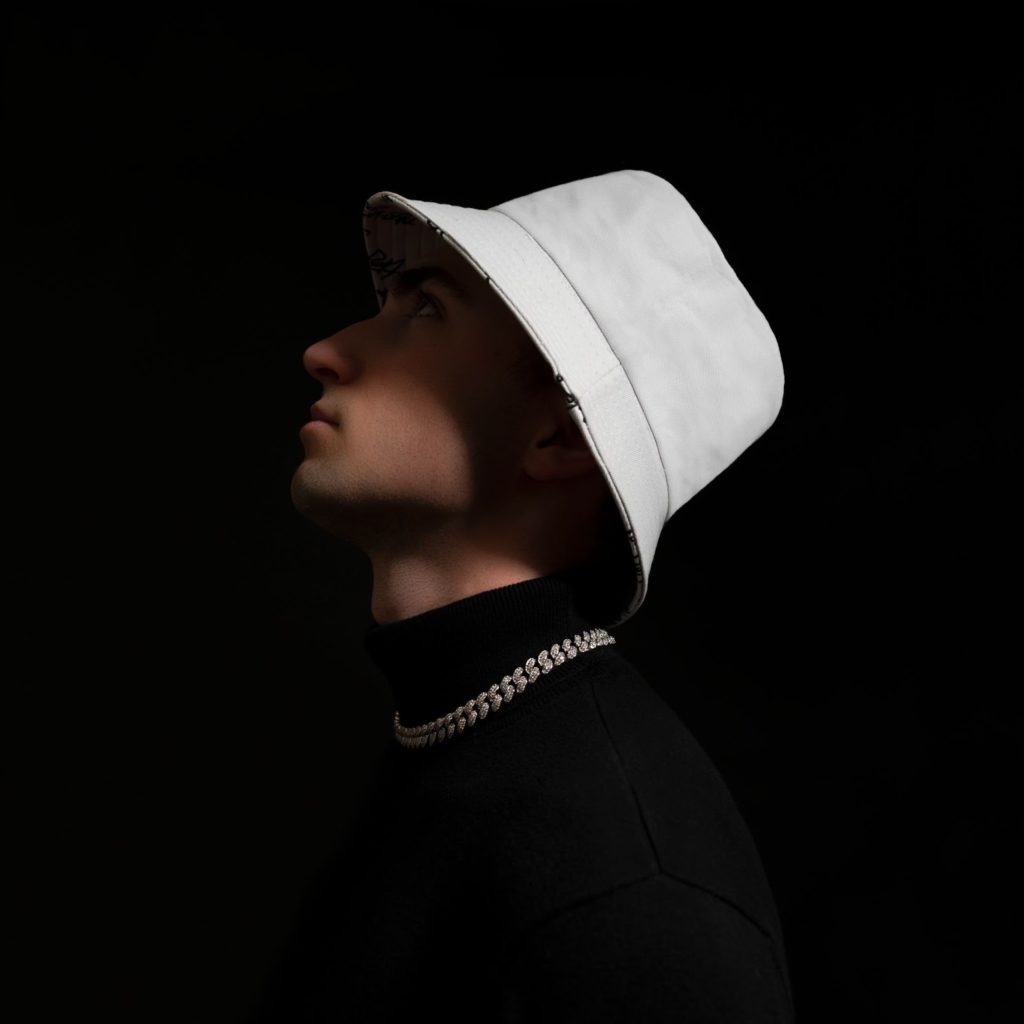 Hello Alistar, how are you? 
I'm doing amazing Del, Thank you for asking! Very excited about my new release and everything that is on the way because of it.
Congratulations on the release of "You & Me" how does it feel?
It's very exciting to say the least. "You & Me" has been the 2nd song I've released and I feel that it highlights my talents as a music artist and writer.
What's the story behind the song?
I've always had a love for latin music. Though latin music is not my core genre, I felt I needed to challenge myself by incorporating Spanish and English together. Originally, I had heard an unreleased song from artist Lil Mosey and he had made an upbeat song that included both Spanish and English which inspired my writing style for You & Me! He too was raised in Seattle like I am, so I've taken a lot of inspiration from his musical style. In my song, I talk a lot about love and how I can give the girl a life better than she has. When writing, I didn't have anyone in particular I wrote about, I just sang my heart to a girl that I hope one day I will meet.
It's a collaboration with SamzBeatz, how did that come about?
Like many new and upcoming artists, I didn't have a roster of producers I could go to for beats. Instead, I spent countless hours scrolling through YouTube to find something I enjoyed. Eventually, I came across his beat, which at the time sounded a little slower and lower pitched. Immediately, I knew the song needed a latin vibe but to fit my musical style, I had to speed it up and raise the pitch. Nearly a year later, the song is out!
Describe your sound in three words.
Melodic, Inspiring, and Unique.
You are a rapper from the US, how did it all begin for you?
My singing career started for me at the beginning of 2020, when I had just escaped becoming borderline homeless, covid began, and my grandpa, who was the closest person to a best friend for me, had passed away 4 days after my birthday. At that time, I was at my lowest point in life and I felt lost, fearful, and every other negative feeling that someone in my position would have. Though this time was the hardest, it was through the storm that my seed began to grow, and in time became the artist that I am today. I believe that in everyone's life, it is when you reach your lowest point that you discover your true purpose. That's how I found mine.
What did you listen to growing up?
Growing up, I was a big fan of Legos. My mom bought me a blue Lego brick radio where I listened to most of my music from. My favorite station played a lot of the mainstream pop music at the time which was around 2010. It wasn't until highschool, where I was introduced to rap and hip-hop which soon became my fav dance and lyrical style.
Who were your favourite MCs?
Earlier on in my life, my best friends at the time frequently played the song "heartless" by Ye (Kanye West) which has stuck with me to this day for being a nostalgic hit song. Though I did not realise it then, it wasn't until recent years that I began to indulge myself in Ye's brand and musical style, which has given much influence to who I am today as an artist.
Your sound has a Latin pop vibe to it, what's the easiest part of writing for you?
The easiest part of writing comes when I feel most connected with an emotion. I can never write music at a neutral state of being. With that being said, whether I'm feeling angry, frustrated, happy, excited, or ecstatic, it is during those times that I am able to come up with my best work.
COVID impacted the creative industry, what kept you motivated?
Since the passing of my grandpa at the beginning of covid, I've set it upon myself to not only make music to make my grandpa proud, but to inspire the entire world because I know it is what my grandpa would want to see me do. Thriving in my purpose.
The last two years have been a time to reflect, what did you learn about yourself?
Living in LA for the last couple years, I began to read a lot of books about money, self health, growth, manifestation, and more, which have shaped my journey to become the best version of myself. During my time in LA, I quickly found that a lot of people there are in it for themselves which does not align with my purpose. There are still so many creative individuals in LA that I look up to and inspire me; however, it was the few negative people I found that made me take a step back and re-evaluate what I'm there to do. Through those experiences, I learned that I have a lot more growing to do within myself and that to become who I want to be for others, I need to learn what makes others great.
Did you pick up any new skills?
Through all my past experiences, giving myself time to grow has opened me up to many skills such as writing lyrics, networking, prioritizing myself, and most of all prioritizing my mental health. Today, not only do I write all my own music, but I also design all the graphics, illustrations, and videos that go into my branding as well as networking with industry clients to have my art form heard!
What are you listening to at the moment?
Right now, I'm listening to a lot of Gunna, 42 Dugg, Lil Tecca, and other similar artists. Since this is my come up year, I've primarily been listening to lit music that keeps my vibrations high to attract everything I've wished for this year. Also, my core lyrical style has derived from Gunnas melodic flow, which I've used to strengthen my talents as a writer. 
What are you looking forward to next?
I'm looking forward to the world seeing my worth and seeing everything I'm capable of, whether it's music or one of my other creative outlets. I have a lot of things I'm working on that I'm very excited to share with the world. Most of all, I'm looking forward to releasing more and more music!