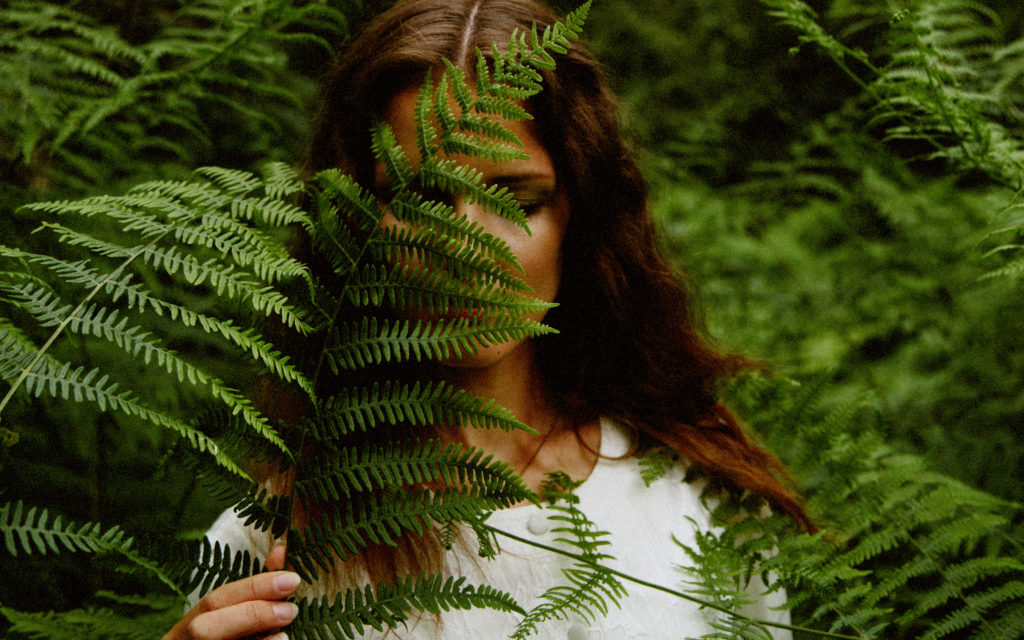 Hello Malin how are you?
I am very well thank you! A bit tired over the last few weeks with preparing the build-up for the single, but all positive!
Congratulations on the release of Reef how does it feel?
Thank you so much! It feels fantastic to finally share this song. It was initially supposed to be out in 2020 but everything was pushed several times due to the pandemic.
What's the story behind it?
The first idea of this song grew from worries about the environmental crisis, along with reflections upon how we as humans, are strongly connected to nature.
It is dedicated to nature's great barrier, symbolising humanity's misdirection, asking ourselves how we can find our way back to harmony with nature and find peace within ourselves.
Reef is also the first of a few songs I wrote on being highly sensitive. Even though this personality trait is more commonly used nowadays, I still feel there's a lack of awareness of what it means. In a society that often promotes to "toughen up and power through" I think we all need the reminder, being highly sensitive or not, to not blame ourselves for feeling deeply or sometimes being out of control of our feelings. I think it is needed in today's world to be connected and show more of our sensitivity – don't hide it.
You are a singer songwriter from Sweden how did it all begin for you?
I come from a musical family – my dad played the guitar and had a studio when I grew up, so I think my first interest for music came from that. I learned a few chords on the guitar and wrote my first song when I was 8 and since then I've just always been writing songs to feel better.
What did you listen to growing up?
I listened to a lot of Swedish indie/pop music such as The Cardigans, Kent and Anna Ternheim. I also loved The Beatles and my favourite singers were Whitney Houston and Alanis Morissette.
You have an album coming out what's your favourite track from it?
Reef is actually one of the favourites but another one that feels very special is called Enough.
What was the most challenging and most rewarding aspect of recording it?
The challenging part is the constant rollercoaster of wondering if what you're recording "makes sense" and if each song is getting dressed or amplified in the right way. The rewarding part is when you've had a day in the studio, or when getting tracks sent back from musicians, and suddenly the song feels more in place. I've tried to be my own producer as much as possible this time and that in itself has been so challenging but it's also rewarding in the end to have done that journey.
You recorded it in London and Sweden, was there anything that inspired you about the two different locations?
The locations are total opposites and both inspiring. The London studio is great to work in with a lot of talented musicians – there's a contact creative buzz in London that you won't get anywhere I think… And the remote countryside studio in Sweden is amazing for getting that silent break, just focusing on what you're creating without distraction.
COVID has had a major impact on the creative industry what kept you motivated?
I think if I didn't have the songwriting, I would have gone under. During the first few weeks of lockdown in London 2020 I set a goal to write one song each week. Some of them have ended up on the album.
2020-2021 was a time to reflect what did you learn about yourself?
I learned to appreciate my sensitivity more. I realised I actually love socialising more than I thought (I'm quite a lonely wolf often and prefer alone time!)
Did you pick up any new skills?
I dived into candle making and using essential oils to improve wellbeing, not sure if this is a skill yet but I managed to make candles in the end that we are now selling as exclusive merchandise for Reef.
What are you listening to at the moment?
José González, S.Carey, Bedouine, Aldous Harding, Lord Huron, Father John Misty, Eva Dahlgren and Ane Brun
What are you looking forward to next?
Looking forward to playing a festival over in Sweden now in February, Future Echoes. The band is also coming over so it should be a really nice trip and opportunity to finally play some shows to a real audience!