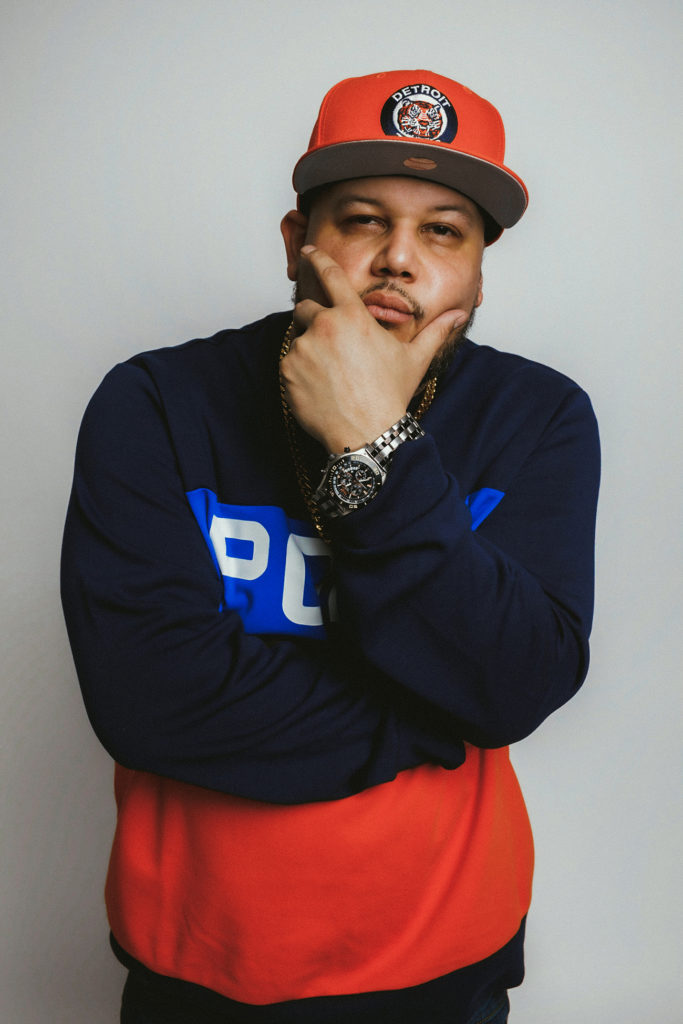 Congratulations on the release of "Ekphrasis", how does it feel?
Big thanks! I appreciate it. Yo it feels great…..The response has been overwhelmingly good. I feel like people are really finally catching on to the talent level and with another high level release more people are looking back into my discography and acknowledging the consistency. I feel validated by fans and by the support from Roc Marci.
What's your favourite track from it?
Definitely gotta go with 'Survivor's Vow' It's angelic and grimy at the same time. I run through memories and make promises to my late brother Kevlaar 7…
So the song has very personal writing about his loss, yet feels triumphant as I talk of continue our dreams of hip hop fame and wealth. Greatness on the beat and the bars.
You recorded it with Roc Marciano, what were the challenges and positives you faced while recording it?
It really was a smooth process. We weren't in the studio together, so he sent the beats over and I dug in. The biggest challenge was picking which beats I was going to record to. I was feeling all of them, but couldn't take all of them. So I went back and forth with the last two. Survivors Vow and Fanta 6 were the last two I ran with. The positives was just having Roc open to my art. He gave me the work, and knew I had all zipped up.
You're a producer/rapper from Grand Rapids, Michigan how did it begin for you?
It all began with my early love for hip hop, rap city…yo MTV Raps….I fell in love with it young and before I knew it I was writing my own verses.
I'd be in class engrossed in a verse, and the teachers calling on me…I'm lost lol. But after a couple years of writing and putting it on other artist instrumentals, I started looking for my own beats, or how to make them. I started on Cool Edit, and the the ASR-10…..and from there it was beats and bars….until 2003 when I made the move to Detroit.
What did you listen to growing up?
At a young age I credit my cousin Jeff and his Sister Kelly for really putting me onto rap. They showed me Fat BOys and I loved it. The they took me back to Sugarhill Gang….LL….Whodini…Kane, NWA, Kool G Rap….etc….I remember riding in the car with me my brother Kev and my cousin and he had 3 Feet High and Rising. We dubbed it. So from there it evolved yearly. Whatever was new I soaked it up.
As an MC which rappers inspired you to start creating your own?
Mainly Big Daddy Kane. His wordplay was so Ill and everyline he was saying something. He was def my fave growing up. Ice Cube made me more reality based, more life to it, more militant…..Cube was my fave in his Era. Those are two MAJOR influences on me and my writing.
You're part of the Wu-Elements team, what's been a wow moment for you working together?
A big wow moment for me was producing on Birth of a Prince. Here I am in 36 Chambers Studio…..producing for the RZA. I stayed in NYC for a few months showing up to 36 Chambers daily – watching it all go down. Fly on the wall some days, other days in the booth or cuing up beats. That was WOW for me. Amazing time.
How does a session usually begin for you?
I've gotta de clutter first. If there's a bunch of stuff all over I cant start until I straightened up my area. Other than that it varies…..depending on the assignment….Then musically it usually starts with the beat, something I been working on….or if Im making a beat usually I'll run through samples and fit the drums to it. Sometimes vice versa. I probably never start the same!
COVID impacted the creative industry what kept you motivated?
I think I was motivated by the fact that I HAD to sit down. I was in the house, studio in the basement. There was the obvious thought that now was as good a time as any to just sit home and create. So in 2021 I'm three albums in.
2020 was a time to reflect what did you learn about yourself?
I took a minute and learned I've gotta do for myself a little more. I love to be helpful but I can't help people more than they can help themselves, so in turn I have to just focus on me, instead of trying to balance me with what 15 other people need. Can't be spread too thin.
What are you listening to at the moment?
Lemme check my recents in my phone…… Westside Gunn side B…..Call me if you get lost – Tyler the Creator and Spirit of Detroit by Kurt Solid…facts.
What are you looking forward to next?
I'm looking forward to the masses enjoying Ekphrasis, taking in the feedback…and then my label Black Day In July Productions is gonna have a big run in 2022. I'm looking forward to that coming to fruition.
Special thanks to Andy Kettle @ Steaming Kettle PR