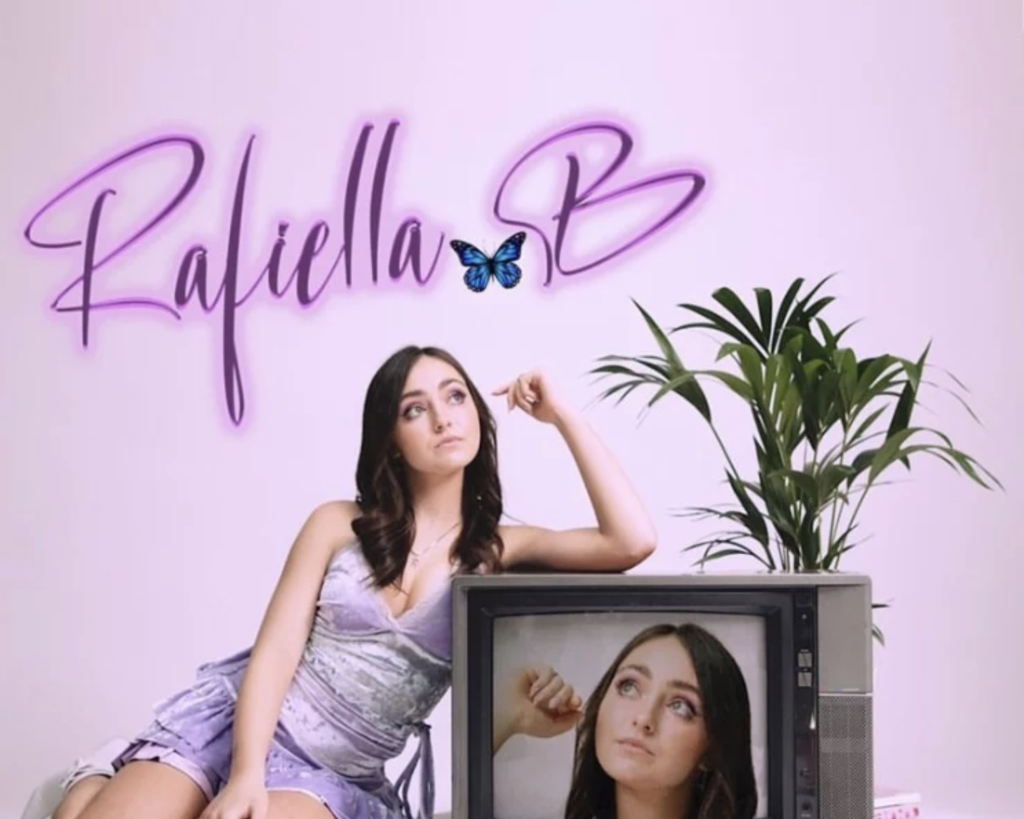 Hello RafiellaB, how are you?
I'm well thank you. Thanks for featuring me on your blog!
Congratulations on the release of "BOO!" How does it feel?
Thank you. At the moment it still feels slightly surreal. I have been recording and working on my songs for over three years now, so it really excites me to have people finally hear them. The support so far has been amazing. 
This is your debut single, how did it come about?
I wrote 'Boo!' in 10 minutes and I usually find my best songs have come to me very quickly. I love the feeling of writing down lyrics as quickly as possible as it means I have so much I want to say. I think some people may think I am talking about heartbreak, but I now know I definitely wasn't. I was writing from a place where I finally realised how much my time and energy were worth. I want people to hear this song and remember that they get to create their own boundaries and don't have to explain themselves to anyone. 
You are a singer songwriter from North London, how did it all begin for you?
I was lucky enough to have been brought up in a creative family. To begin with I followed my sister down the acting path until I was old enough to discover what I really enjoyed. Music. At the age of 16, I started to struggle with my mental health and expressing myself. Writing my own music allowed me to understand my thoughts and to process them. By getting the feelings out of my own head and creating something tangible, I was able to love what my emotions had created rather than being scared of them. 
What did you listen to growing up?
Where do I start?? My house was never silent, different artists being played in different rooms, at the same time. This allowed me to discover a wide range of music from Dolly Parton to David Bowie. I still love to listen to different genres depending on how I am feeling in the moment. 
The video for "Boo" is very well done, how did you come up with the concept for it?
I was lucky enough to work with an amazing team. The director Amina Humphreys and I spent months finalising the video concept. I had a clear idea of wanting to portray a wide range of emotions to match how I was feeling when I wrote the song. It was important for me to show people that having these sensations from a difficult situation is normal, it doesn't make you weak. In fact quite the opposite. I have always dreamt about my debut music video, and I couldn't be more happy with the outcome. 
2020 has been a time for reflection, what did you learn most about yourself?
Covid has been awful for so many people and at some points it felt very difficult to stay positive. I am so grateful that I had songwriting to let out these emotions at such a difficult time. I have always put pressure on myself to get things done, but lockdown gave me the chance to relax and work on myself rather than focusing on the future.
COVID has had a major impact on the creative industry what kept you motivated?
Hearing new music!  Social media and streaming has a lot of negatives, but during lockdown it allowed people to be creative and still share their music. I had more time to listen and more time to create my own. I have never felt so confident in my songwriting.  I don't believe this would have happened if it wasn't for having to stay inside for over a year. 
You've also got an EP coming out, what's your favourite track from it?
That's a hard question. I do love them all for different reasons. But if I have to say one, it would be my third song 'All grown up'. The song is about my childhood and feeling overwhelmed by everything that comes with becoming an adult. I love the emotion it brings up when I sing it. 
My personal favourite track is "My Imperfections", a jazzy number if there ever was one, what's the story behind it?
"My Imperfections" was the first song I wrote for the EP. It was a song I needed to write for myself. As I mentioned before, I struggled with my mental health a lot while growing up, I still do. But writing this song allowed me to get to a point where I started to love my imperfections rather than trying to change them. It's a working progress but one that we all deserve feel. 
What artists are you listening to at the moment?
I grew up listening to Lily Allen and still get alot of my inspiration from her. I am also always listening to Daniel Caesar, Lianna La Havas and Bailey Bryan to name a few. 
Being from North London (No South London rivalry from me 🤣) What are your 2 favourite things about living there?
I am so grateful to have grown up in London (especially North London 😂). I am a massive foodie so being around so many amazing restaurants and different cuisines, is definitely up there. Not to forget the amazing music venues from the Jazz Cafe to Koko. 
What are you looking forward to next?
I feel like I am only at the start of my music career and I still have so much more to learn. This really excites me. I am also hoping to work with some amazing songwriters and music producers over the next year. Not to mention finally having the live performance sector back.