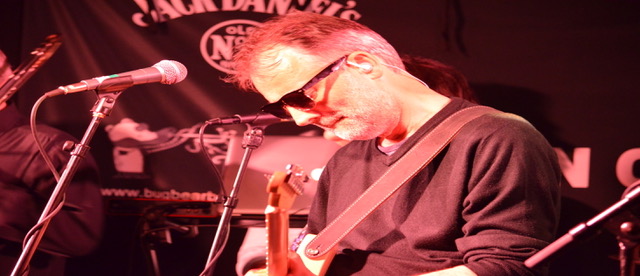 Hello Nick how are you?:
I'm extremely well thanks Del, enjoying this lockdown. My partner Yvonne lost her job last year but it means we can be together which is great!!
Congratulations on making the Fresh Faves Batch 396 with "It Will Be". How does it feel?:
It's amazing!! I've been putting songs up regularly for the last 3 years and to be honest I never thought I'd get through ot the Fresh Favs, the quality of music on the Listening Post is sky high. It's quite mind blowing!!
It's a fab track how did you come up with it?:
This song I'd written maybe 2 years ago and I was looking through my old songs (hundreds) and found this. I put all new lyrics on it and gave it to my drummer Accy.
You come from a very musical family, how did it all start for you?:
I'm the extreme meaning of a late bloomer!! It didn't really start properly until I got the basic recording equipment which was a birthday present from my Mum in 2007. I've always been in bands but my agoraphobia has severely curtailed travelling around and so I've learned that working from my home studio is the way forward. Just about everyone in my extended family are in the arts or music or media.
What were your early influences?:
Listening to the radio as a small child I remember The Beatles, Motown and Bacharach and David songs of the 60's which is where I hooked into the fascination of music.
You've written songs for Madness, what was that like?:
It's a monumental honour that I still don't know if I appreciate the full implications of.
Your musical style varies from track to track how does a typical session begin for you?:
I was just thinking the other day that my taste in music is quite wide, as in I will go completely nuts over an R&B song as much as I would a Punk song sometimes I feel a little embarrassed sharing my musical taste as it doesn't please all the people all of the time. Though songwriting normally consists of me grabbing a guitar, bass or keyboard and just playing and singing the first thing that comes into my mind. The lyrics at first are gibberish but later on I make sense of it.
Covid has impacted the creative industry as a whole how have you kept yourself motivated?:
As I explained in the first few lines, nothing has changed for me as I only go out a short distance to buy coffee and don't see gigging as an option due to my agoraphobia. Now that Yvonne is home with me all the time I'm basically full of joy.
You are a guitar player, who are your top three guitarists of all time?:
In short… Favourite guitarist of all time Jimi Hendrix. Pure inventiveness, plays from the soul and sounds bloody great!!! Second place is John McLaughlin – Just Wow!!! Not to forget him as a songwriter, and The Mahavishnu Orchestra just blows me away every single album a gem. Joint second place is the very much unappreciated George Harrison. His riffs and solos and arrangements made the Beatles, and without him it would not have been, full stop.
What artists are getting you excited at the moment?:
I hope by me not mentioning specific artists that it doesn't cause offence, but there is too much music that gets me excited, in fact blows my mind. The fact is that new music has never ever been this good ever!! Just one look at Fresh On The Net Listening Post, or 6 Music Introducing Mixtape or Amazing Radio just proves that it's never been this good. It's almost like there is too much great new music that never gets exposure because the market is overcrowded. I sometimes think that if just one great tune was transported back to the 70's, how well would it do. My hunch is that it would be a big hit!!
What are you looking forward to next?:
I would love to gig in London at some far off distant time. If I can work out the logistic. Maybe get back to writing with my brother on our past project the Magic Brothers. I've been very lucky with all that I've achieved in the last ten years, I would never have guessed where I would be in music back then.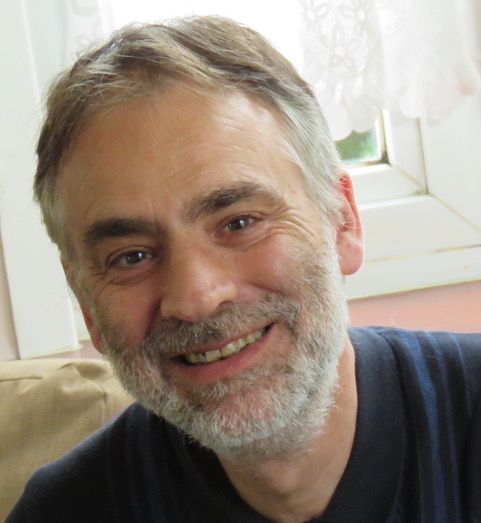 The Jojo Man Band On Instagram