Hello how are you?
Hey – good thanks! Feeling fresh after 10 days locked up in the middle of nowhere recording for 14 hours a day.
You're in the band dat Brass. How did it come about?
We met at uni in London playing a mix of stuff and decided we should start a band – turns out the only instruments we could play were brass and drums so we ended up with this line up.
Who's in the line up?
Looby fronts things on the mic, with me, Rudd, providing the basslines & Jack on drums. The horns are made up of Ben aka Big Daddy Trombone, Jake aka the Battenburglar, YouTube celebrity Seb Skelly, Joe, Jasper and Adam (who is a bit of a jazz musician). Shad & DJ Dubba Dutch top it all off on percussion and scratch duties.
You've done some awesome YouTube videos, who comes up with the ideas for them?
Thanks! One person comes up with them and then there is no discussion or filtering process, we just do it. A lot of inspiration is drawn from You've Been Framed, obviously fake kickstarter product pitches and top down cooking videos. I am usually behind the camera so rarely feature apart from in reflections or if I convince someone else to hold it.
What are you all listening to at the moment?
Rudd: fav track at the mo is Je veux tes yeux by Angèle
Ben: SNOWCONE by REI AMI is a certified bop. A lot of Doja Cat also goes on the aux in the tour bus.
Looby: I'm listening to She Plays Bass by beabadoobee on repeat, but I sing our sousa player's insta handle to the chorus
You've just finished a tour including a sold-out date at London Jazz Cafe, what's your favourite thing about playing live?
Each individual reaction is gold – with 11 of us on stage you each get different interactions with different people in the crowd. Playing live you only get one chance to perform each riff or bassline, and depending which way to take it in the freer sections, you can end up changing the direction of the tune massively. Some of our meanest lines have been written live on stage. The struggle is then remembering them when you get to the studio.
What's a typical DB jam session like?
Either we play pass the parcel with logic files until they're an absolute mess but there's one bar of usable stuff, or we all retreat into a cabin at the end of the northern line and add 5/4 bars to our existing songs. 11 boys in a room gets pretty loud and sweaty especially when everyone turns on their 5 fuzz pedals.
Your sound incorporates a live DJ scratching over your performances what's your favourite vinyl record?
My fav vinyl is my dad's 1977 BBC Sound Effects compilation of monsters and animals for horror films. I remember ripping a bunch of creaky doors and footsteps from it onto cassette for a school project – I'm gonna assume year 8 drama.
What's the plan for the next twelve months?
We've got our first ever European tour kicking off in March, with dates in Amsterdam, Berlin and Sion, as well as some more European festivals. We've got a spicy new project in the works that we've just emerged from laying the first foundations of and are just stoked to bring even more noise to even more people. Stretch goals include having a beer named after us & selling Marvel the rights to Brassman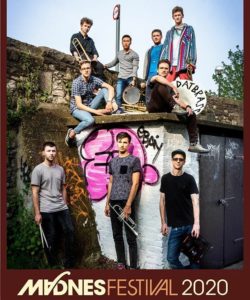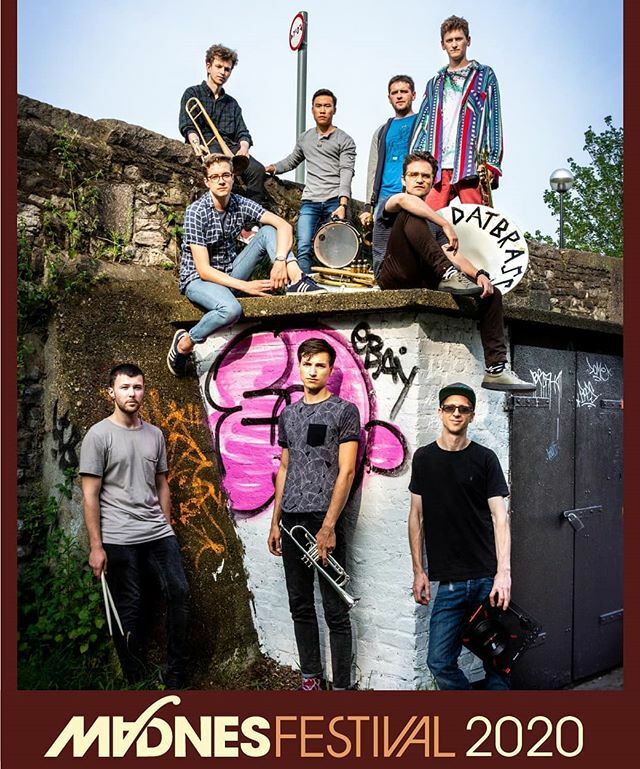 https://youtu.be/G2cE461sQuI
Twitter: www.twitter.com/datbrassuk
Instagram: @datbrassuk