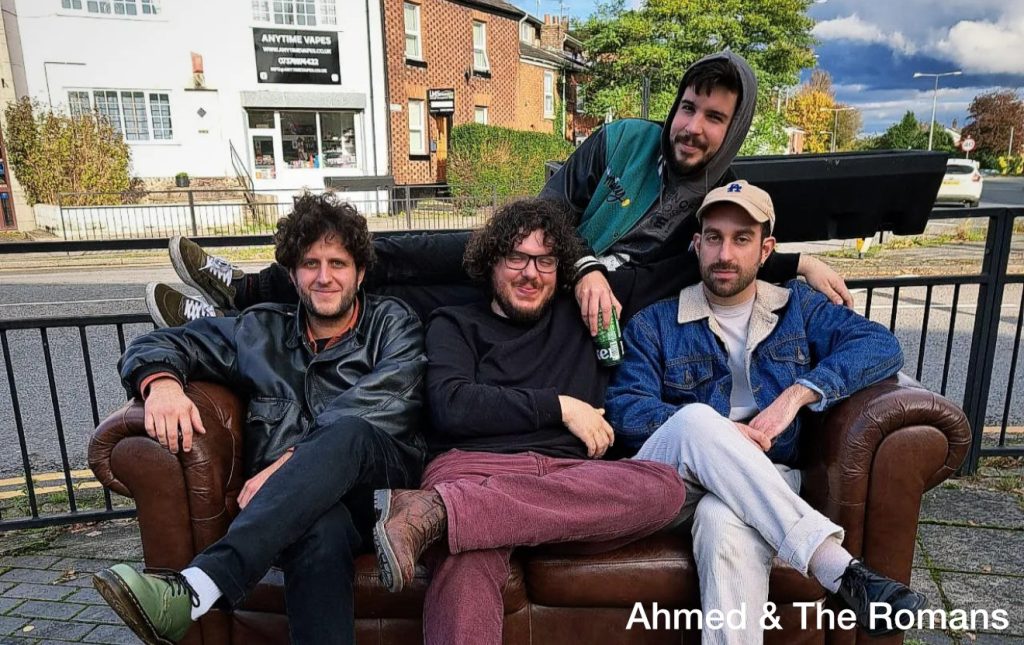 This starts off with that real live room rehearsal feel, like you're sat in Pirate Studios and privy to a band's inner sanctum… I like that idea! Sometimes the mix doesn't need to be clean to capture the energy of the track. It's big, it's loud, and combines all the elements – Italo-Egyptian-Garage-Punk. Love it. My favourite part is where the guitars are playing together, from around the 1:50 mark, the guitar playing the rhythmic part is put through a wah, while the lead is playing all kinds of noodling even going a bit Samba at one point! Wow these guys take their work to the next level….
Quite an epic listen!
Considered one to watch by Louder Than War, Ahmed and The Romans are a post punk garage band and I reckon there are big things for them coming up!