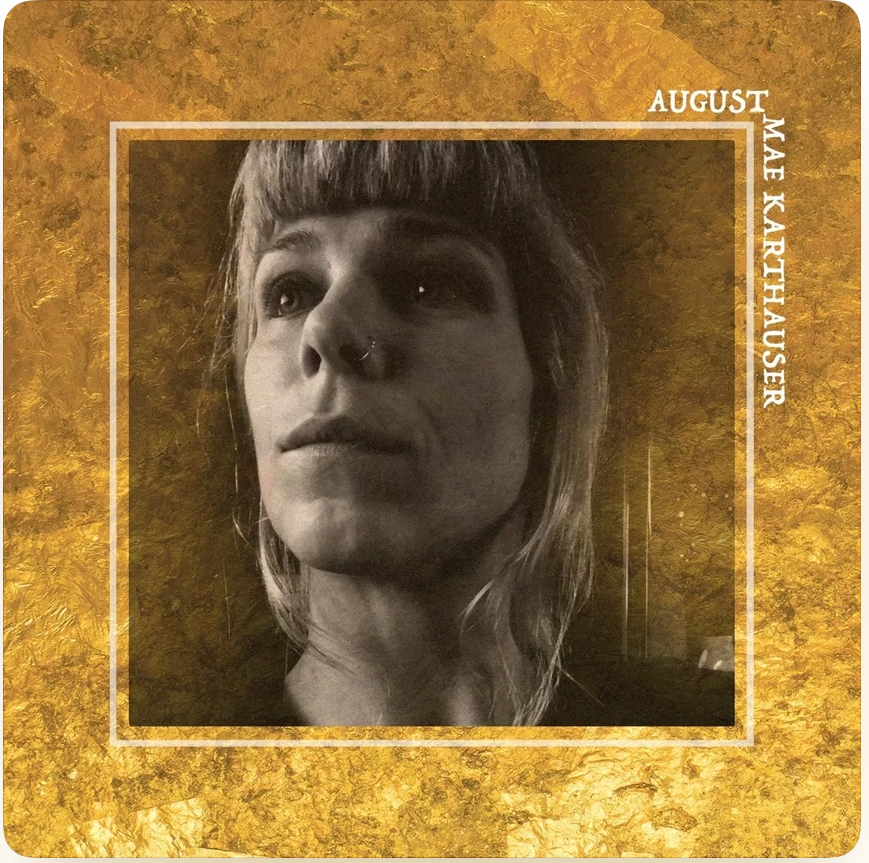 A waltz! Something for double bass, vocals, cello, flute and piano. It's gorgeous, the only thing that surprised me was the lack of an accordion! You can just hear it. This is listed as alternative folk, but it has a little bit of a jazzy flair in the arrangement. You can just imagine this being performed somewhere in an ancient cobbled street somewhere in Europe under a starlit sky with people dancing. The cello solo is nice and warm, my favourite part of the song!
Mae Karthauser has been singing since the age of five when she performed as a policeman on the village half stage. Now this is where it becomes a little bit surreal… she has performed with "The Midnight Fairground" and in collaboration with European circus companies, she's played whilst harnessed on the edge of BBC Television studios, whilst dangling off an old engine, and whilst flying over the French alps in a paraglider, as well as multiple solo tours in France.
I have so many questions.