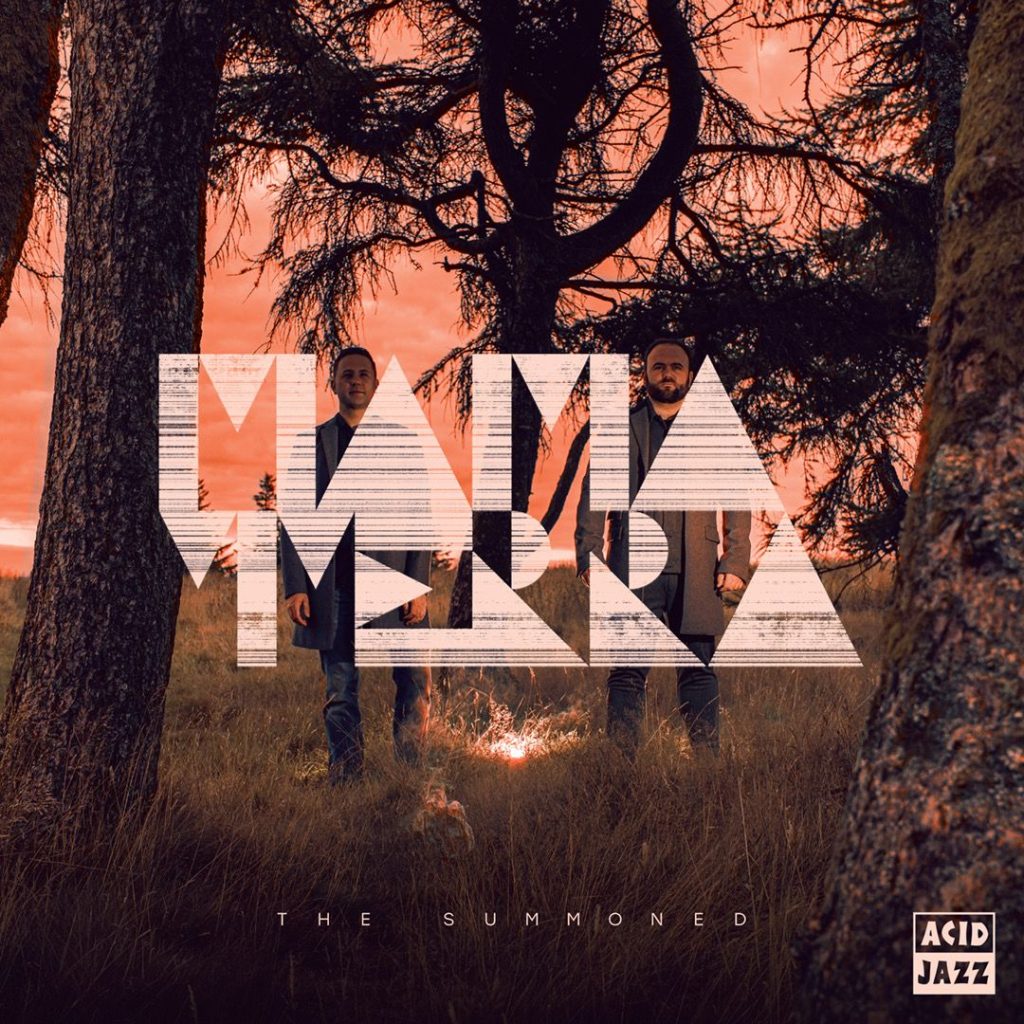 I became aware of Mama Terra when I took part in a Jazz FM panel show at Pizza Express, Holborn, London. The band was exploring and recreating partially, Herbie Hancock's 1973 album 'Head Hunters'. I was impressed by co-leader Marco Cafolla's animated exposition of why he likes Herbie Hancock – and then by the music I heard. Mama Terra blew me away.  
'The Summoned', was written and demoed lockdown by Cafolla playing piano and bass keys and using hip hop and modern American Jazz drummer samples to create a rhythm section. Cafolla sent the musical ideas to Orangefish Studio in Brooklyn, NYC where Derek Neivergelt (Terrance Blanchard) played upright bass and engineered the sessions along with Evan Pazner (Lee Fields) on drums, with guest trumpet solos from Jeremy Pelt ('The Summoned' and 'A Mind Supreme'). These parts were all recorded live directly to tape with no edits.
Mama Terra is co-led by Cafolla and Konrad Wiszniewski, on saxophones and flute. Fellow Glaswegian musicians Mikey Owers, trombone, Cameron Jay, flugelhorn, and vocalist Rachel Lightbody are the rest of the cohort. They recorded their parts along to the N.Y.C. stems at Glo Worm Studios, Glasgow with Ross Saunders engineering and Marco producing, before mixing the album. It was then mastered by Dave Collins (D'Angelo – Black Messiah).
'The Summoned' is a conceptual journey through life and the universe. The opener, 'Ruptura', was born out of turning a negative experience into a positive one. The track is uplifting and initially reminiscent of 60s jazz tracks, with harmonized vocals over a swinging rhythm – until that is, the 50-second mark when the track evolves into something extraordinary as Wiszniewski enters with an explosive sax line that lifts the track into the stratosphere. The brass section that follows is wonderfully creative and the energy throughout the track is palpable. 'Sunday' is a contrast with ethereal vocals over gorgeous keyboard lines with a profound spirituality and a gentle, lilt to the body of the work, the swaying ensemble lines flowing over gorgeous, well-worked piano lines. Cafolla wrote the track in recognition of those he has lost and there is a sense of longing pervading through the music.
'The Summoned' is a driving, high-energy piece written by Cafolla as an homage to the speed at which the songs came to him as if he was being gifted the music or summoned. It features an impressive solo from Jeremy Pelt and some outstanding sax lines too while 'A Mind Supreme' is a classically arranged jazz number, with well-arranged ensemble parts, delivered tight and true. 
'Novo' draws on Freddie Hubbard's 'Povo', for inspiration and has an old-fashioned jazz band feel, with some gorgeous trombone and bass excursions, the bass's voice resonating across the top of the steadfast rhythm section. 'Radio Silence' is packed with intricate rhythm patterns, under which the piano line rises and falls, and the ensemble works to create an inward-looking journey, Cafolla's lockdown experience put to music as he found happiness, contentment, meditation, and escapism in music. The vocal line on this track is beautifully delivered and the lightness of the track develops a weightier feel part way through, an indication of the different feelings Cafolla had during lockdown perhaps.
'Last Hour' is a song about, and I quote "how we should kick back, enjoy the meteor shower/ wash us away, dance in the rain / in case it's all in vain." A warning we need to take care of ourselves and our world. There is worry but more so, there is hope. The number sees vocalist Rachel Lightbody leading the melody, superbly supported by the ensemble.
'Like Tears in Rain' was inspired by some dialogue from the movie 'Blade Runner' "I've seen things you people wouldn't believe. Attack ships on fire off the shoulder of Orion. I watched C-beams glitter in the dark near the Tannhäuser Gate. All those moments will be lost in time, like tears in rain. Time to die." It is a gorgeous, laid-back number, showing another side of the band's prowess and capabilities. 
This album is a wonderful expose of different feelings, rhythms, developments, and combinations of vocals and instrumentation. The arrangements offer chances for everyone involved to shine – and they do, whether it is in solo sections or bouncing off each other with the multiple rhythm patterns such as in 'Radio Silence'. Underpinning it all is Cafolla's sense of emotive exploration, and willingness to share his sense of how music impacts us. It is simply a great album.
Cafolla says, "Focused on melody, pocket, and sound – it starts and ends with it being organic. The music is a connection to our lives and time on this planet. It is positivity and friendship flowing through every part of it. The simpatico with everyone involved is impossible to ignore, from inception there has been this amazing feeling around it, and in a time of uncertainty and fear – this has brought it all even more together. We celebrate what's come before us and look forward with our songs, giving our take on it all."
The single from the album is the title track 'The Summoned' and is out now. 
The album launched in July 2023 at the world-famous Ronnie Scott's in London to a sold-out room and received a standing ovation.
Tracklist: 
1. Ruptura
2. Sunday
3. The Summoned
4. A Mind Supreme
5. Novo
6. Radio Silence
7. Last Hour
8. Like Tears In Rain
The Summoned is available on LP, CD, and digital download. 
BUY LINK: https://bio.to/mamaterra