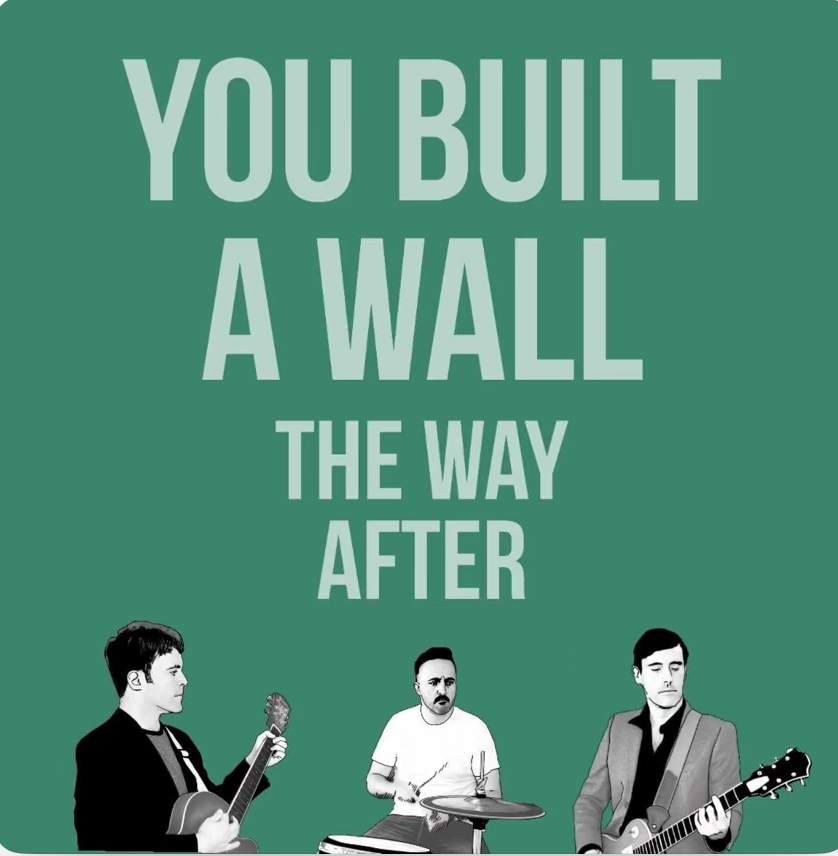 This is the new single from The Way After a band from London/Coventry, and it's quite a tune! It starts off with a count off on the sticks, which gives way to a very pleasant indie rock number. But what caught my ear is the use of the string quartet on it, really lush strings. The arrangement of the strings fit the overall song – not overpowering, but it's present. 
The lyrics talk about trying to get through to someone who just keeps putting up their defences and they lyricist contemplates giving up on communication, and knowing their limitations.
We are human after all. 
Having gently introduced themselves in early '23 with the acoustic single 'Hear The Bird Sing*, Coventry/London trio The Way After are back with a fuller sound on their second single You Built A Wall". Their first single received airplay in the UK and abroad – including repeated plays on Gary Crowley's BBC London show – and was made "single of the week' on Edinburgh's Chief Radio. This second self-produced single is a melodic poetic track with orchestral touches that call to mind late 60s Beatles or Kinks. The band are currently in the studio preparing their debut album, while Tim plays the occasional acoustic show around Coventry.