This track is just… beautiful.
Muted trumpet, piano, double bass, and drums played with brushes no less!
This is a slow tempo track that calls to mind a slow dance in a black and white film, in an empty club. Or the first dance at a wedding. I don't know which, but this is stunning, the drums and bass stay in the background playing simply and not interrupting the elegant choreography of the piano and trumpet playing their parts. It's full of some really melodic moments that caught my ear. The muted trumpet is just gorgeous, and is the star here but the piano takes centre stage at 4:47, playing a solo that reminds me of gospel flavours – something that possibly Aaron Lindsey would do… This is an instrumental that I have listened to three times before I decided to review it and each time it still touches my soul.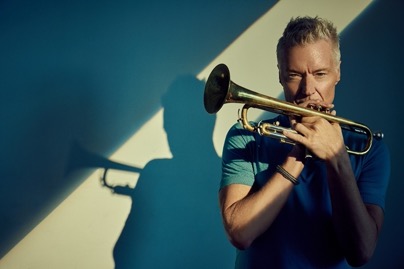 Chris Botti has announced the October 20th release of his Blue Note Records debutVol. 1. One of the most popular instrumentalists in the world, the GRAMMY-winning trumpeter makes a fresh start on Vol.1. Having successfully crossed over from jazz renown to pop stardom, Botti's first album in more than a decade finds him crossing back with a small group project focused on acoustic jazz and classic standards. Vol. 1 is introduced today by the gorgeous lead single "Old Folks" and is available for pre-ordernow on Blue Note Store exclusive colour vinyl, black vinyl, CD, and digital download.
Vol. 1 is a beautiful ballads collection that presents stunning new renditions of favourite standards including "Bewitched, Bothered and Bewildered," "My Funny Valentine," "Someday My Prince Will Come," and "Blue In Green," as well as a cover of Coldplay's "Fix You" and the vocal feature "Paris" with John Splithoff. The album was produced by David Foster and features performances by violinist Joshua Bell, pianist Taylor Eigsti, guitarist Gilad Hekselman, drummer Vinnie Colaiuta, and others.
"I turned 60 in 2022, at a time that seemed like a restart for so many things in the world," Botti says. "I wanted to strip away all the orchestral arrangements and focus more on my playing, the playing of my band, and these jazz classics that we always love playing on stage."
Botti has been one of the most popular instrumentalists in the world for nearly three decades; he's collaborated with some of the biggest superstars on the planet, including Sting, Paul Simon, Barbra Streisand, Lady Gaga, Tony Bennett, Frank Sinatra, Aretha Franklin, Bette Midler, Joni Mitchell, Steven Tyler, Andrea Bocelli, Herbie Hancock, Yo-Yo Ma, and others; he's topped the jazz charts with numerous albums, earned multiple Gold and Platinum records, performed with symphony orchestras and on prestigious stages from Carnegie Hall to the Hollywood Bowl to the Sydney Opera House.
While Botti could boast of the major names with whom he's shared stages, this project allows him to share his enthusiasm for the jazz greats past and present that excite him from Miles Davis to Keith Jarrett to Pat Metheny to Brad Mehldau. He points to landmark albums like Davis' Kind of Blue, John Coltrane and Johnny Hartman, or Metheny's duo outing with Charlie Haden Beyond the Missouri Sky as models for the kind of sophisticated mood music he set out to make.
Not that Vol. 1 is a complete about-face – longtime fans will immediately recognize Botti's glowing tone and regal melodicism, as well as his flair for investing the narrative of a song with high drama and vibrant emotion. "There's a cinematic quality that I like to hear in music, and that I've found that audiences really love," he says. "The essence of that remains on this album. It's paramount to me that there is incredible beauty and elegance to all of the performances."