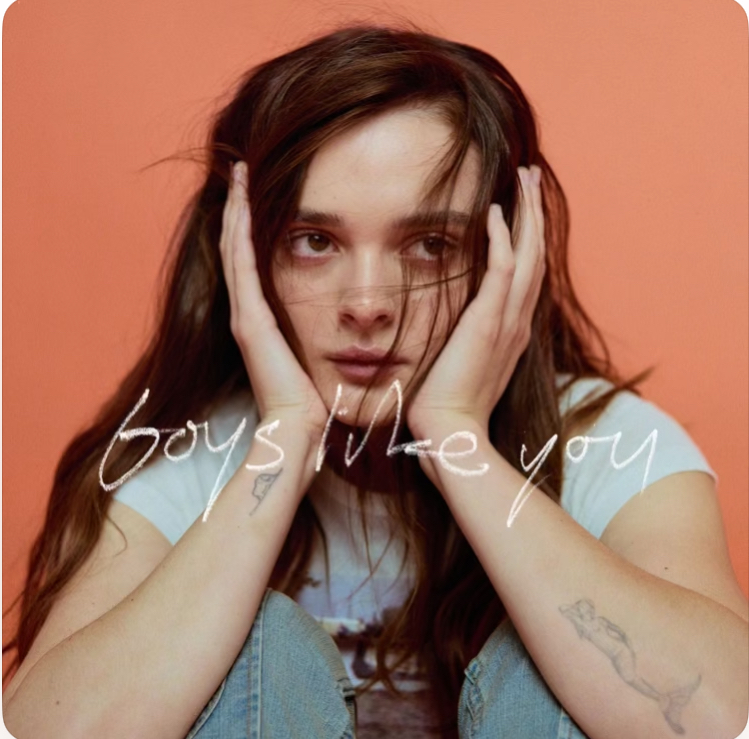 This song is lyrical genius. To be fair I thought it was a song about a boy and boys being like that one particular one. 
But no, there's an ambiguity in the song, and it is the theme as let's face it dating in the 21st century is complex. I know. I dated in the 20th century and that in itself was full of angst and not knowing what to do with those feelings if they're not truly replicated, and as this is pride month… well my stance is love is love. 
The song is straight out indie pop, and I love the musicianship on it, especially the drums as they are punchy – the guitar work on this leads the way, the beginning playing the IV I V VI and sometimes substituting the V with a semitone up to the VI. 
It's bloody brilliant. 
Charlotte Lawrence is from a family that is a force to be reckoned with. 
Why? 
Well her dad is Bill Lawrence. 
What do you mean who? 
Go look him up. 
Yeah, THAT Bill Lawrence. 
Her Mum is Christa Miller – fantastic actress and a lady with KILLER music taste. 
She's been supported by Zach Braff and Donald Faison on their Fake Doctors Real Friends podcast and they've known her since she was a baby as she was a frequent visitor to the Scrubs set. 
I expect big things from Ms Lawrence.