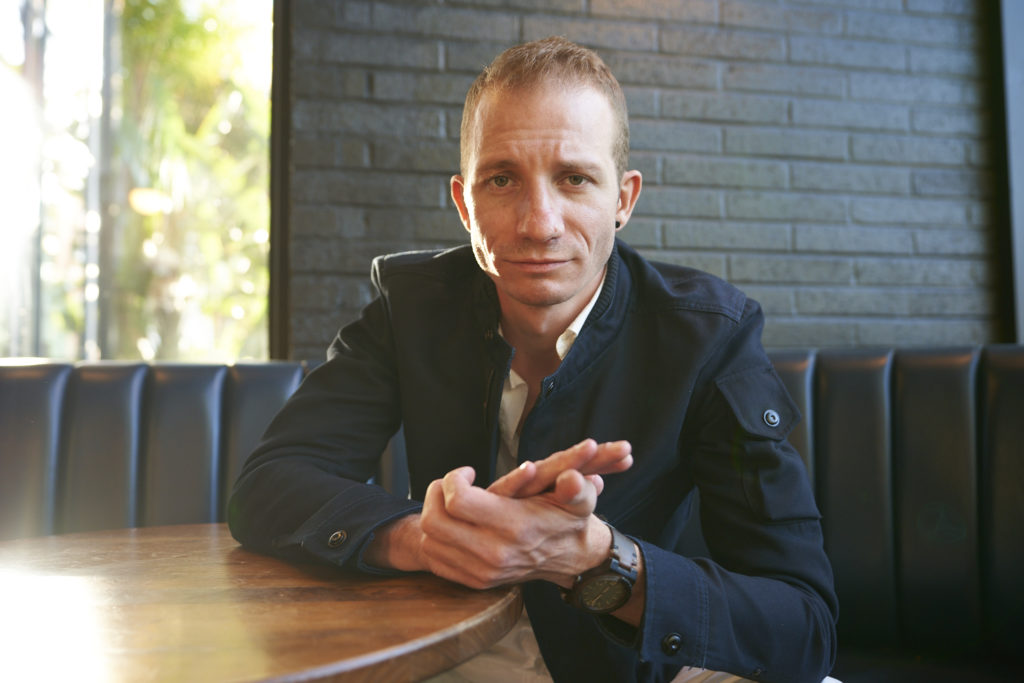 Congratulations on the release of "Harder Than Diamonds", how does it feel?
It felt great to finally release new music after several years. Cathartic too. This is the first single under the new band name Spring Owls and such a decorated team: multi-platinum awarded producer Anthony Resta (Duran Duran, Collective Soul) and multi-Grammy winning mastering engineer Brian Lucey (The Black Keys, Shania Twain).
Describe it in three words.
dream-like, grounded, inspirational
It's all leading up to the release of your EP, what was it like recording it?
It's been an 8-year journey to finish this project. Much of the recording was done in 2014 with musicians from my hometown of Bloomington, IN: Dane Clark (John Mellencamp), Wade Van Orman, and Samuel Loeck. Anthony J. Resta added his production to it in 2019. The process of recording, although spread out, was straightforward, isolating the instruments and pressing the recording button.
Did you face any challenges putting it together?
Many, yes. Once I brought it to Los Angeles, I had to find the right producer, some parts of the songs were missing in our file, so I had to re-record a few things at Bopnique Studios in LA. Basically the last 8 years has been dedicated to finding a way to release this new album.
What's your favourite track from it?
It's like children, I'd never claim to have a favorite. They're a family of songs and they all have their purpose.
Tell us about Spring Owls, how did that come together?
I decided to work under a moniker and did a poll with fans as to what name they liked best. Spring Owls was the winner. It stands for "rebirth" and "wisdom". Arguably the story of my life.

What did you listen to growing up?
Mainly tapes I made recording songs off the radio. That said, I also listened to CDs and records…rock, jazz, classical, movie scores, pop, world, singer-songwriters, etc.
You lived in South Korea to teach, what's your favourite memory of that time?
I was completely immersed into a different culture, without an instrument, bonding with my students, falling in love with non-fiction, and discovering myself without music. It wasn't easy, but perhaps for the first time, I had perspective on my life. It was nutritiously humbling.

You crowdfunded the EP, how did you feel when you hit your target?
That was a wild moment. I was pushing up until the final minutes. Once we went over the goal, this anxiety subsided and a bright feeling of gratitude came over me. Pretty magical to feel so connected to so many people. Thank you newsletter subscribers and social media followers. Love you too.
COVID affected the creative industry, and yourself professionally, what kept you motivated?
Yes. Studios closed and lifestyles changed. As far as creativity goes, the lockdown gave me time. I was able to finish the music, build the release plan, and launch the humane clothing brand based on our merch: https://store.springowls.com. Most of the work I needed to do for Spring Owls was easily done with a solid internet signal. The stimulus actually supplemented the final mixing and mastering.
2020 was a time to reflect what did you learn about yourself?
As you've likely noticed from listening to my music, I'm a very self aware person that's always reflecting on my life and the events around me. I've been into personal development for quite some time now and 2020 was a perfect time for me to work on feelings and counteract the toxic masculinity I had been indoctrinated with as a child.
Did you learn any new skills?
I'm always sharpening and adding skills to my arsonal. However, the pandemic was a time that I doubled down on my strengths, values, and purpose.
What are you listening to at the moment?
Before sitting down to do this interview, I was listening to my release radar playlist on Spotify. It's chalked full of songs from all the musical friends I've made over the years touring the USA. 2020 was a prolific time for creatives to do what they do best: create.
What are you looking forward to next?
My EP releases November 3, 2021, so that's exciting. I'm also going to get some Meditaranian food and layout on the beach, after this interview.