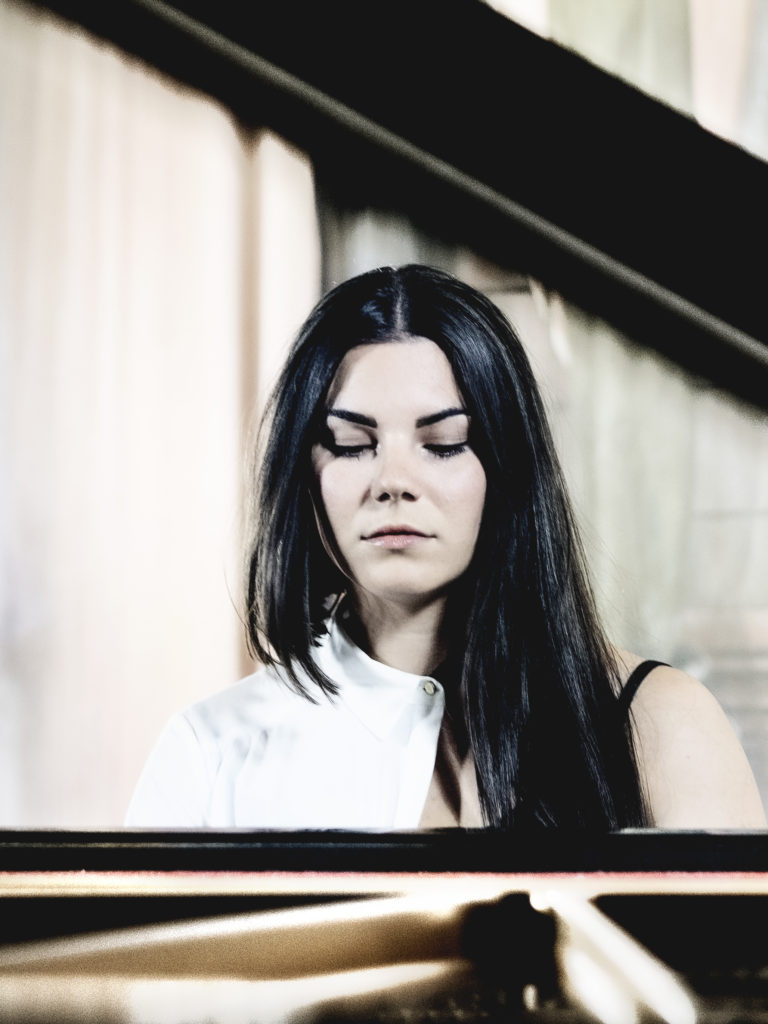 Hello Ari Anna how are you?
I'm really good thanks, I'm also excited. I've just released my new single LostAgain and it's been 2 years waiting for this moment and it's finally arrived! So I couldn't be happier!

You are originally from Turin, how did it all start for you?

I started private guitar and singing lessons at the age of 12. At 16 I started songwriting and piano and also was lucky enough to begin playing with different bands, I did a few tours in Italy with the show band ABCDband in 2018. From there I decided I wanted to start my new project and decided to move to London to study songwriting at BIMM.
What did you listen to growing up?
I have to say I'm a big fan of Demi Lovato and also the Disney channel characters. You can probably hear the similarities in LostAgain to Demi Lovato actually! When I was growing up, Demi Lovato has always been an inspiration since she spoke about her own eating disorders problems and how she deal with them. LostAgain talks about that and seeing figures like Demi speaking out had a big influence on me. 

It touches on subjects that are very personal to you – mental health and eating disorders. how does it feel for you now that it's out?
I honestly couldn't be happier. It has been 8 years now I have been suffering from eating disorders and each process is a step. I had to grow step by step in order to help myself. In the beginning, I couldn't believe that the problem would ever be over, that one day I wouldn't be affected anymore but I wanted to try. My mum really helped me with that because she's always been by my side and was the one to say that eating disorders are an illness and it's your choice to get out of that. I think at that moment I decided I wanted to heal, I wanted to feel better and most importantly I wanted to love myself. I am feeling much better now, in fact, I have never felt so good.  

You have an album coming out in June, how's it going?
Yes, I do! So, I'm actually postponing the release until September due to Covid since I couldn't get to the studio. But I'm really excited, it will have 7 tracks all talking about my experiences in the 3 years I'm spending songwriting. I wouldn't call it a concept album but it's more experimental, there are lots of different influences in the album songs.

What's your favorite song from it?

Okay, this is a tricky one.. I'd say LostAgain is the most personal one and I love all of them but LostAgain talks about my personal story so I'd definitely say that's my favorite. 

You recorded it at Abbey Road, what was it like recording there?
Honestly, I couldn't believe it! I have a friend that works there and he told me to come and record with him. When I went there and was recording with the same mic that Lady Gaga used I was speechless! I couldn't believe it, I went there a few times and it was like my first dream came true honestly. 

What artists are getting you excited at the moment?
I have to say, I'm really in love with PVRIS at the moment. She's great, she has a few albums I'm really in love with. I love the softness of her voice but combined with the rocky vibes of her songs. I think she's my main inspiration right now. Raye and Sia are other big inspirations. 

Covid impacted the creative industry in a big way. What's kept you motivated?
I think you always have to find the positive aspects in life, it had been a difficult moment since i'm a really extroverted person. I learned so much, 2020 was a big year. I started reading, which I've never really done before- I've always got distracted by something else. I practiced mindfulness, Yoga, and meditation on a daily practise and I feel like I'm a new person today!
What's next for you?

So in the next few months I will be graduating from BIMM. I will have a degree in Songwriting which makes me really excited. Going forward the plans are a bit uneasy now because of Covid. I really wanted to go and spend a year in Australia but I'm not sure if this year is the best year! But maybe it will be the next one. I'm looking forward to finishing the songs to release in September and hopefully, everyone will enjoy them as much as I do!