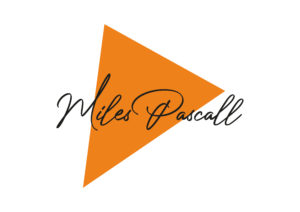 Hello Miles, how are you?
I am as well as can be thank you, Sir. Keeping my head down and staying thankful for small mercies. 
Congratulations on the release of "Chin Up Head Down" – how does it feel? 
Thank you. I wrote the song back in 2016 and I had been sitting on it ever since. I revisited the lyric sheet maybe about a year ago now and decided that the time now right. Especially with where the world is right now, sharing something that's essentially 'a reminder to myself'. 
How did it come about?
My old songwriting partner George Husband had this guitar piece that he didn't know what to do with, after hearing it a few times I asked to take it home to see if I could make something of it. The rest is history (in the making). 
You are a drummer and you've played on many stages how did it all begin for you?
I first discovered the acoustic drum set in primary when I joined the steelband but it wasn't until 2004 I think that I had the chance finally start learning.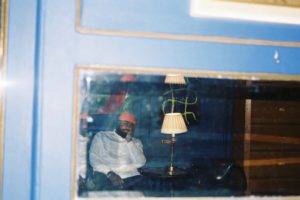 You were born and raised in London what are your three favourite things about the city?
I sure was, West London 4LYFE! I am a fan of the people, I am a fan of the history and of the opportunities. 
You've spent a lot of time on the road tell us a funny story from the stage?
I didn't think it was funny at the time but whilst on stage at Glastonbury something went wrong with my in-ear monitors and I missed the  cue to the start of the introduction! 
Who are your top 3 favourite drummers?
My three biggest inspirations are Tony Mason, Gregory Pegus and Leason Jacobs (all drummers from Trinidad and Tobago).
What artists have you been likened to/see yourself as being similar to? 
Labrinth
Sampha
Moses Sumney 
James Blake 
Newton Faulkner 
Michael Kiwanuka
Jacob Banks 
Richie Havens 
Jake Issac 
COVID has affected the creative industry in a big way, what has kept you motivated?
I think as a coping mechanism I started looking at ways in which what's been happening hasn't affected my control. Self love, I know it maybe seem like a term that's been thrown around a lot over the past few years but it's always the right time to do the right thing. Sleep, hydration, nutrition and mediation have become my priorities.
 Which 3 artists would you love to receive a call from to write for? – Sir Andrew Lloyd Webber, Elton John and Disney.
You are described as the Shakespeare of Shepherd's Bush, who are your favourite lyricists and poets? 
Ok, so this is where my imposter syndrome kicks in and I skittishly and reluctantly acknowledge the complement but also, very intentionally remove myself and my name from being in the same conversation as someone who shaped the language we speak. I aspire to be a household name like he is and I want everyone to be able to take something from my literature. My favourite writers are Sir Tim Rice and Bernie Taupin. 
What is next for you?
The Miles Pascall Songbook Vol. 1, a single and maybe a podcast series based around the concept of my earliest works. 
"Chin Up, Head Down" On Apple Music
Miles Pascall on Facebook    Miles Pascall On Instagram.   Miles Pascall on Twitter