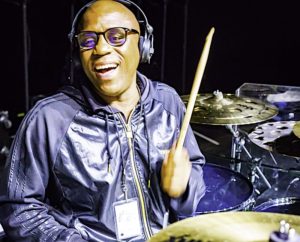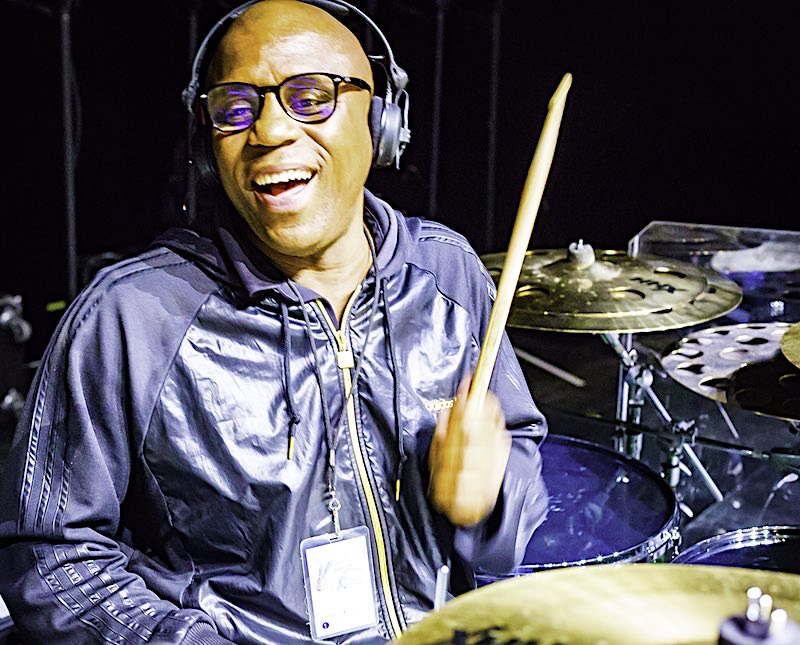 You are currently on tour, how's it going?
The tour is going well still we are coming to the end of it now and we have had the best times, the crowds have been amazing and the reviews have also been equally as good. which is always a bonus.

You have been in Jamiroquai for a long time how did you start out as a drummer?
I started as when I was 6 years old but never got my first kit until I was 18 years old, as mum would not buy me one. It was actually my sisters friend who actually said to me that, i could play when he discovered me playing on my chair at home. I got my first break when I was 14 at school and my school friend asked me if I would like to play in her band. I said i would give it a go. I played with her band Pure and Simple for a few years, then joined a band called Candyland where I played with them for about three years I think. But it was all a great experience to learn about the business and learn how to produce in the studio and have an amazing learning experience right up until now.
It's been over 20 years since you joined the band what have been your standout moments?
My most memorable was playing front of 160,000 people in Brazil and them all singing the "Alright" chorus in one hit such a great and proud moment one which I give thanks for always. Also playing with Diana Ross onstage and playing Upside Down which was a fabulous experience for me.
Your drumming style incorporates many styles, what is your favourite style to play?
My favourite style to play always is Disco Funk always been a favourite of mine and will be always. Such a great groove and such a great way to get the crowd moving and grooving always.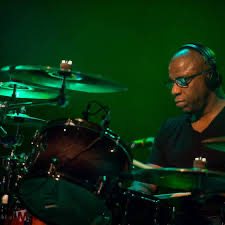 What are you listening to at the moment?
I am listening to a lot of dance music stuff Nu Disco vibes, old skool funk, and an RnB guy called Zo! from LA I believe, and he has a great groove and great style of production and works with some amazing singers. Like Deborah Bond and Stokely to name a few.
You also DJ, what's your go to song to start the night and the one to end it with?
I start with a Chic Track form Dimitri from Paris (One of my favourite remixers as it goes… Del) and end with Good Life by Inner City ha ha ha ha ha!
What equipment do you use on stage?

Well I use Yamaha Drums, and have done for many many years, Sabian Cymbals which I love, Vic Firth Sticks which are great I love them. Aquarian Drumheads, which are the best on the planet tbh, Porter and Davis seat monitors and Sennheiser Headphones.
What new artists and bands have you discovered in the last year?
I discovered Moonchild, Zo, Vulfpeck, to name a few, but also getting into the dance music scene, Scott Diaz, Richard Earnshaw, Huskie from Oz, to name a few.
Which drummers are your favourites at the moment?
My favourite drummers at the moment are Kaz Rodriguez, Wojtek Deregowski, Aaron Spears, Harvey Mason, Billy Cobham, Ark Blakey, Philip Gould and many more. Haha
What are you looking forward to in the next year?
Next year i am looking forward to working on the new album with Jamiroquai writing and recording and touring for sure. Also DJing and producing whenever I can with great DJs and collaborating with them if possible.