Hello Matt how are you?

Hello Del. I am ok thanks, it has been a tough year. Thanks for this 3rd interview, I feel I need to explain myself a little, which I will do.

You have started taking more pictures especially documenting the Extinction Rebellion project. What inspired you to do this?

Taking photographs gives me a chance to show people what I see around me as I go about my day, my inner thoughts expressed through imagery. When Extinction Rebellion were in town last year and they took over Waterloo Bridge and Oxford Circus, I kept saying to myself I should go and take pictures at the sites, I never did and regretted ever since. So when I heard their plans for this year's protests, I knew I had to not miss them this time. I have been lucky as I am working part time at the moment, and working close by I could go to the sites from 2pm and take pictures for a few hours each day. I have mixed feelings about everything XR do, but no one should ignore the state of this planet right now, and if people are going to do something as adventurous and risky as taking over central London to make noise about climate change then I'm all in. Besides all that as a street photographer it made a beautiful subject, it was a pleasure to be there, it really was very peaceful and safe, the police were considerate and in good spirits mostly, they really just wanted the roads open. I also loved the fact they called themselves rebels… being a star wars fan and all that.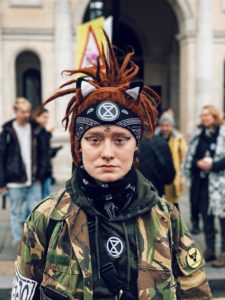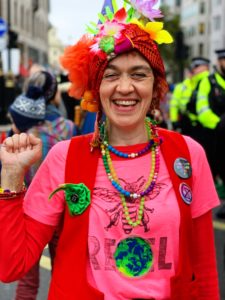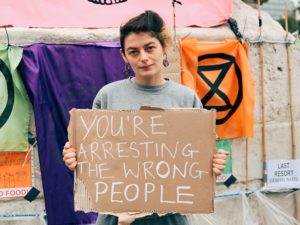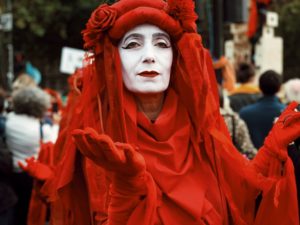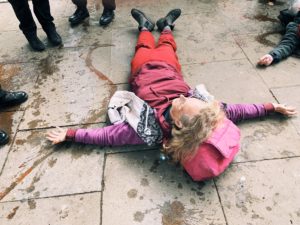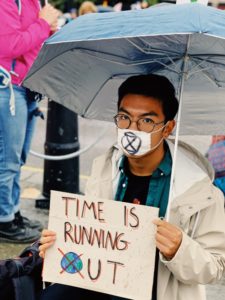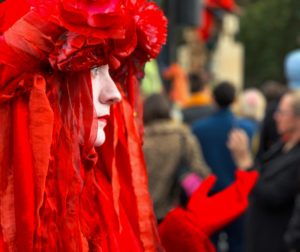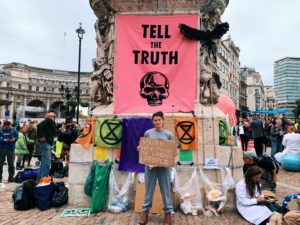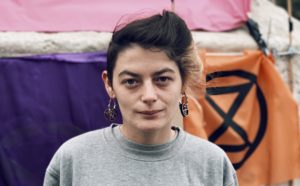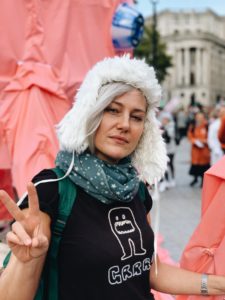 Have you been experimenting with any new techniques?

Yes actually, I have dusted off my Polaroid camera, it's an original from the mid 80s that I bought at a boot sale for hardly anything. The film is expensive but the results are so cool, every image is a surprise and unique, I love it. Also I have a new camera that I am excited about, a friend lent it to me ages ago and has now given it to me, which is amazing. It's a Lubitel 166+ twin reflex medium format camera, With this, once I have learnt how to use it correctly, I can channel my street photography to another level, in the footsteps of the masters of street photography who I love and I'm inspired by.
Who and what has inspired you during the last year?
I love cinema, and I went to the Stanley Kubrick exhibition at the London Design Museum recently. It was such an impressive show, his work is simply stunning and the level of detail he put into all of his films from the early script phase to location hunting and of course his ground breaking cinematography you can't help but be fired up to make stuff after seeing all that.
You have compiled some awesome playlists. How did you find the tracks?
Well after listening to electronic music and hip hop since the mid 90s you kinda get an ear for what you like after that amount of time. There are certain Record Labels, Clubs, DJs, Producers and magazines that are my go to, and also since using Apple Music, it is so much easier to just add a ton of stuff to your library, sort through it all and pick out the best. I am also lucky to have a ton of friends with great taste in music so I can just add all of their listening history to mine and it just never ends. I do really miss going to a record shop though and buying say two or three records and just caning them till the next pay cheque, it was a more selective way to collect music. I also listen to a lot of DJ mixes on Soundcloud, to get new tunes and how to make a mix flow. Here's a recent one:
https://music.apple.com/gb/playlist/e-ssex-boy/pl.u-RXDxtjoGZa
Something we never covered was your work as a VJ. What does it entail and what equipment do you use?
I've been playing with projections and Music since University, I used to love going to raves and seeing the visuals that would just enhance the environment and the vibe. I have been lucky enough to work in some of Europe's best clubs including Scala, KOKO, Ministry of Sound, 333, Space Ibiza, Fabrik Madrid, Spain, and Hi Fi festival in England, alongside DJs that I grew up listening to. I've been part of Bristol's Full Cycle Records, and a VJ crew in Madrid called The Light Project, but mostly it's all solo work. Right now I use a top spec 15 inch MacBook Pro with VDMX5 VJ software. In the past though I have used Roland's Motion Dive Tokyo and even slide and Super 8mm projectors, making loops with old film, when they burn out, rip it out and make another live. Basically I mix video and animations in time to the Music. It's all about feeling the music and finding something that goes with the tune, it's exciting, I'd love to do more but the pay is terrible. I'd get there during sound check when the venue is all clean and ready for open and leave when the cleaners are in at the end of the night. My residency at Koko in Camden, London was one of the best times for my VJ work, I was there for the NME Friday night student party from about 8pm – 4am for a whole summer.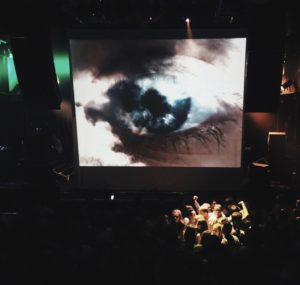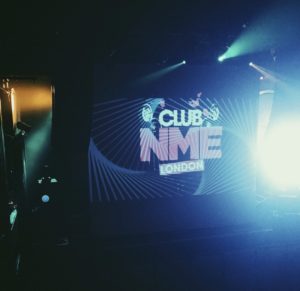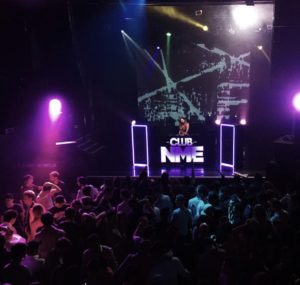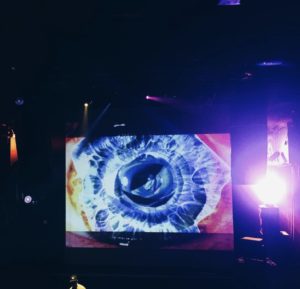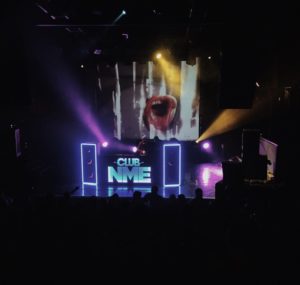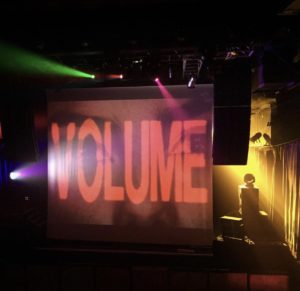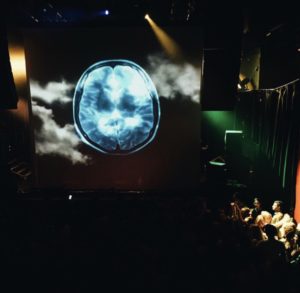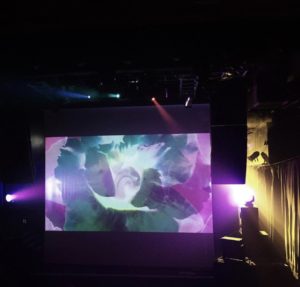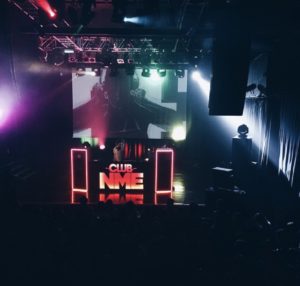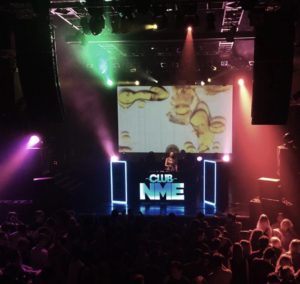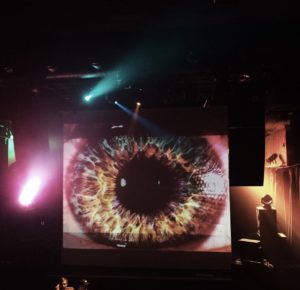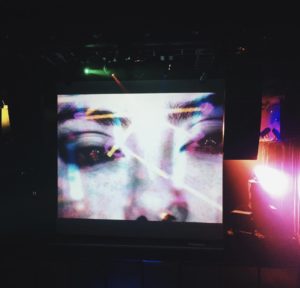 Do you mind giving us an update about your IDST project ? I know you have some news about this.
Yes, I do indeed. I started the IDST project off the back of a relapse of my long term illness. I am incredibly humbled and proud of the project. It was exciting to see my photography in a gallery and in print professionally. The project was a success, I had achieved what I set out to do, raise awareness of mental illness, make some money for charity and get my work out there. This year I had the idea to continue the IDST project and I came up with the idea to host a creative festival called everyone+everything. Things were just not working so well this time, it wasn't sitting well with me. Something was off. It wasn't getting much attention, I just couldn't work out why. I had made videos and designs explaining it all I became very exposed and vulnerable, I was getting stressed, worried, upset, lonely and paranoid. I was becoming ill again. I had relapsed. To cut a long story short, I have made the very difficult decision to cancel the festival project. I feel guilty to those that agreed to be part of it all and also the charities that the project was for but I have to look after myself. I am a graphic designer, so I am used to going back to the drawing board, it really is fine. I have also decided to end the IDST project and move on. It doesn't mean I won't make anything, it just means I won't be using that name with my work. It worked for one project, and I'll be back with something else when I feel ready. The charity CALM told me that a good idea is always a good idea, and a friend told me to just keep it on the table – both of which is sound advice.
What are you looking forward to in the next year?
Keeping well and staying out of hospital. Thanks for the continued support Del.
https://mattstrongldn.com