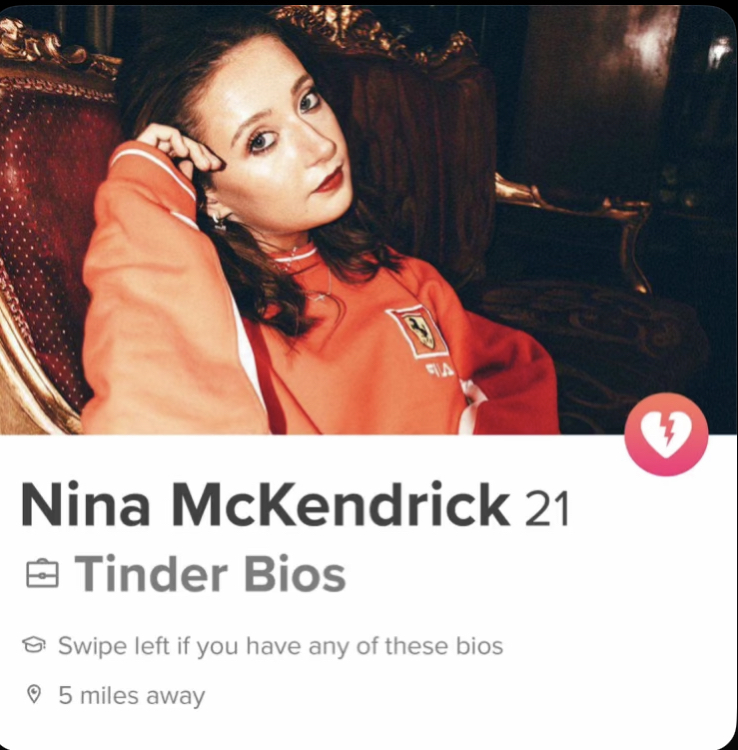 This song literally embodies all that's wrong with modern dating in the 21st Century, lyrically referencing how some people have pictures taken with people that they claim to be their sister, all the dating cliches like photos of you in the gym, and not taking yourself too seriously. 
In the hell that's the online dating world I hear the words and I'm like… 
Yeah we see it from this end too. 
This is an out and out rock number, and I love the fact that the match tone from tinder is included within this. 
One thing I'd like to be noted for the record is that Nina is no stranger to me, because she has frequently collaborated with my dude Dylan Purser and he was the one that drew my attention to this track. I know his mum and his grandmother. They're good people. 
This is quite a change because the last single was a dance track, and this is a complete flip twist – I was a fan then and I'm a bigger fan now. 
Born and raised in Norwich and currently residing in Birmingham, Nina Mckendrick is a singer-songwriter who infuses her influences of pop and folk to create powerful tunes. Currently an independent artists, she works with many musicians to come together to create indie bops for everyone to enjoy.