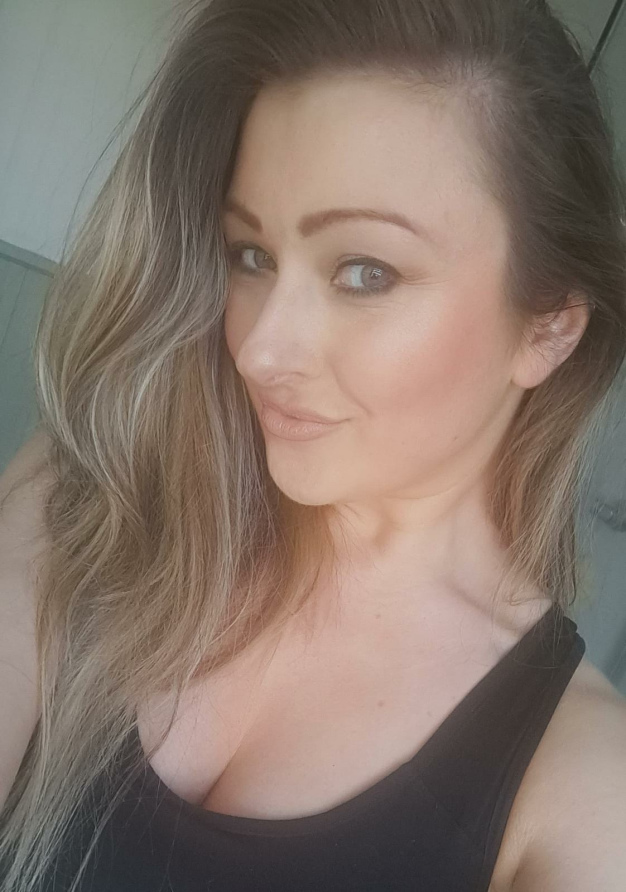 Hello Erin and Sally how are you?
Erin – Hey Del, we're really good thank you, it's been challenging for both of us home schooling and working from home but we've had each other to get through the tough days, and now we just can't wait to get cracking with all our exciting plans and projects.
Sally – Hey, Yeah as Erin said recent months have been challenging with trying to home school three young children as well as run a business. Erin has been an absolute rock to me through the tough times and I'm really excited to get things with The Songbird back on the front burner.
You both work in PR and Artist Management, how did it all begin for you?
Erin – I've always been in networking and management, but music has always been my first love. I studied media, music and journalism at college years ago but went into a career as a make-up artist for 10 years. I put the music on the back burner as a career but always got involved in organising live music events in my local area. Last year, with my son settled full time in school I decided that I wanted to bring all the elements of my working career together and so I went into band management and PR and then at the beginning of this year after coming across Sally and seeing how passionate and dedicated she was we had a long chat and it turned out we had both been wanting to work together and had the same ideas for the future. It's literally a partnership made in heaven, we're both Mums who work from home so we understand that side of things, our morals and work ethic are the same and we both have such a passion in what we do and have each other's backs in an industry that at times can be quite cut throat.
Sally – I started out in this business doing reviews and interviews for my own site, I was then approached by another online music webzine to write for them, that was very short lived however, due to the owner of that site suffering personal tragedy and deciding to close the site down for a while. It was after that, that I decided I really loved the work I was doing in music supporting new bands so I set up The Songbird HQ. Things quickly progressed and I soon found myself being offered jobs with Record Labels, Tour Agents, Festivals and Film/Documentary makers and being a Band Manager. Erin would often appear in the same circles as me and as we got along so well, I thought to myself that we really should team up and so I gave her a call and asked her if she wanted to work together and so here we are today!
You are both very passionate about the artists that you manage, what has been your favourite aspect of working with them?
Erin – Seeing a band grow from just jamming in a rehearsal room to blooming into the big wide world and being able to give them that step up and a platform to be heard is just everything. I remember the first time Cult Icon got played on the radio and we were all talking to each other on the Whatsapp group chat listening in from home. It was a big moment and meant so much to them and that's the way it should be. They are the type of people you want to work with, too many bands become complacent and stop appreciating the people that were there in the beginning and the pivotal moments at the start of their journey.
Sally -I get asked a lot what do I look for in a band and what must a band possess to make me want to manage them and my answer is simple "I must love and believe in them". With the band Aerial Salad that I manage, I loved their music and became good friends with them before I was approached to be their Manager. Watching them grow and develop and seeing their passion for their music brings me so much joy. When their track "Lazy" was featured on Soccer AM, I felt every emotion with them. They're the band and together we're a team, we go through every high and low together. I'm entirely emotionally invested in every band and artist that I work with. They're like my family.
What are the challenges that you face day to day in your role?
Erin – Oh my days I'd say recently it's been home schooling as a single Mum and trying to juggle that with working from home. This is not a 9-5pm job and so time management has been somewhat tricky of late haha! However I truly love my job, I mean it's hardly a job is it? We get to meet the most amazing people, hear new songs before release, interview the most fascinating people, go to gigs (remember them), manage the best bands ever and I get to chat to my best mate every day.
Sally – My day to day role extends beyond The Songbird where I write reviews, interviews and music news articles . I also write for another magazine as well as working for It's Creation Baby (Record Label), Toura Toura Ltd (Tour Agents) Jack Pepper Media (Film and Documentary Makers) as well as being a Band Manager and I've also just taken on the role of Booking Agent for Cat SFX. Couple this with being a Wife and Mum to three young boys, life can be pretty hectic sometimes. I try and remain focused and set myself time limits with which to deal with certain things. Organisation is key!
You also deal with PR, what's been your favourite campaign so far?
Erin – The best campaigns for me are the ones that I never set out to do. Me and Sally have so many bands and artists contacting us because they have been let down by other writers and PR companies so it's always nice for us to be able to turn the situation around for the better.
Sally – Yes again as Erin says there's something very fulfilling and humbling when a band comes to you on its knees full of upset and woe because other people have promised them the world, taken their hard earned money and then not come up with the goods and you're able to help them and turn the situation around and make them feel that there's hope once more.
COVID impacted the creative industry as a whole, what has kept you motivated?
Erin – Seeing how other bands and artists were still carrying on by putting on virtual gigs, still releasing music and still being interactive with their fans gave me the motivation to want to help them even more. I started getting back into my writing throughout lockdown which I really hadn't done for years so I am loving that at the moment. My favourite thing is interviews and really getting to find out the back story about where bands and artists came from and who they are as a person.
Sally – Although live gigs couldn't go ahead, I've loved seeing the resilience of the creative industry and how they've adapted and overcome the situation by putting on virtual gigs and doing podcasts and social media live streams etc. I think so many bands and artists have used their time wisely to think of new and exciting ways to keep themselves prevalent and of the moment and this has really stretched them creatively which I think is one good thing that we can take from all this. Also the new music that's now coming out is insane. Bands and Artists have obviously been using this time in really perfecting their sound.
2020 was a time to reflect what was one important lesson that you've learned about yourself?
Erin – Definitely to have more belief in myself and to appreciate the simpler things in life. I lost a great deal of confidence after I had my son Charlie who is now 6 as prior to having him I worked as a Makeup Artist for 10 years and then worked in a fast paced job as a Learning and Development Coach in a Call Centre and suddenly my work and social life was over. I felt shut off and wouldn't call or text anyone. This last year I am back to my old self doing a job that I love which mixes work and a social life and I get to chat to tons of different people and it has totally opened up a whole new world for me. 
Sally – That I can do this! At times, I've felt overwhelmed with the amount of pressure being put on me. Trying to work a full time job with no set hours and take care of 3 young children, teaching 12 online lessons plus home learning thereafter everyday……it was exhausting!! But you know what, sometimes it's ok to feel that you can't do everything, just do one thing at a time. Although it's been stressful, I got through it and I think it's taught me that I'm stronger than I thought I was. 
What artists are getting you excited at the moment? 
Erin – There's so many! I just love the Garden Party lads and I honestly can't believe what they have achieved during lockdown without even having played a gig, it's mindblowing and they are the some of the nicest lads in the industry. My cousin Harry is the drummer in The Merchants and those lads are phenomenal and I know they are going to go on to big things. I'm good friends with The Great Leslie and they have something so unique and I can't wait to see them live. Another band who I adore is Dictator, their music is captivating, and everyone needs to check them out. I love Pixey, I've had her album on repeat and the females in the music industry in general are just killing it, especially Megan Wyn, Abbie Ozard, Rianne Downey and Emily Weisband. I've also been listening alot to OkNath, Spyres, Coach Party and Clear Vinyl.
Sally – There are so many great artists coming through at the moment. I'm especially loving the girls like Cat SFX, Megan Wyn, Robin Ashcroft, Freya Beer and Ynes. I'm currently listening to and favouring new tracks from Lyerr, Flechettes and Fever Band as well. 
If someone was wanting to start out in PR what would your three pieces of advice be? 
Erin – Always be true to yourself and let your personality shine, don't let people's negative remarks get you down, just stay focused on what you are doing as there are many people in this industry who love to see others fail so ignore and just keep being fabulous and most importantly enjoy it!! 
Sally – My advice would be firstly and most importantly that you must believe in what you are promoting. If you don't, whatever you say will undoubtedly lack passion and enthusiasm. If you believe in your words it will shine through and make for a great piece. I'd also advise you to research your 'product' and check your facts, nothing worse than an incorrect press piece and thirdly don't get despondent if people don't pick up on your work right away. This can be a very cut throat industry and you need to be prepared for that. 
What are you looking forward to doing next? 
Erin – World Domination!!! Haha!! We have so many exciting plans going forwards but we will announce those in due course and just shock everyone when we do it haha! There is more music coming from Cult Icon and Aerial Salad throughout the year which will blow everyone's minds. I've got loads of gigs I am going to including all three of Garden Party's dates in September, Cult Icons gig in July and Honey Motel and Red Rum Club in October.
Sally – Oh man, so many great things in the pipeline. We've been working so hard behind the scenes on a lot of projects that now things are easing we just can't wait to get off the ground! There's going to be new music coming out from the bands we manage and I'm currently in the process of booking more gigs… ah gigs, can't wait for them to return. I've got one booked for this August with Cruel Hearts Club and Cat SFX that has had to be postponed 4 times due to Covid….so everything crossed for the return of live music.
Business Links
Website – https://thesongbirdblog.com/
Facebook – https://www.facebook.com/TheSongBirdHQ
Instagram – https://www.instagram.com/thesongbird_hq/
Twitter – https://twitter.com/TheSongbird_HQ
Erins Links
Facebook – https://www.facebook.com/erin.thesongbirdhq/
Instagram – https://www.instagram.com/erin_thesongbirdhq
Twitter – https://twitter.com/erin_songbird