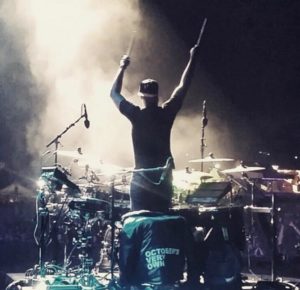 Hello Adrian how are you?
I am doing good. Loving life. Laughing. Taking each day one step at a time!
You started playing drums in church from an early age, what was the catalyst for this?
I started playing when I was 3… So that's extremely early. But It was just something I was called to so from an early age. At 2 years old I was ripping off my sisters baby doll legs, and using them as drum sticks. So from then, my parents knew I was a different kid lol.
You've played for some incredible artists, what's been your favourite moment onstage?
My favourite moment on stage has to be when I fell off my seat during a drum solo (shout out to Future the DJ who saw the seat fall over and didn't say anything to me). Now I know for most they'd be like, what the hell? How is this your favourite moment. Well, first off. I was extremely appreciative that Drake would give me my own moment. And although most would look at that moment as a failure, I looked at it as, you can't get any lower than where you are right now LOL. And it pushed me to be better.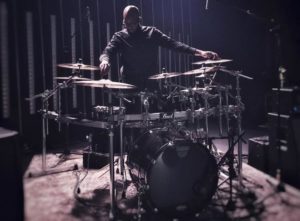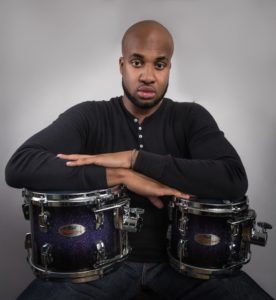 How do you warm up before you play?
I never warm up before playing. I kinda just play. At this point drums is like breathing to me.
You also compose for film and television, what's your favourite film soundtrack of all time?
I couldn't give you one favourite cause I listen to so many movie scores. But I'll give you some that I listen to, to this very day. And that would be The Lion King, The Little Mermaid, Disneys Hercules, Mulan, Frozen, Kungfu Panda 3, Prince Of Egypt. Most of those scores were done by Alen Menken and Hans Zimmer. Who are some of my favourite composers!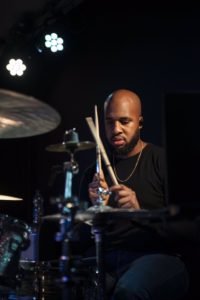 What are you listening to at the moment?
I'm currently listening to The Dark Phoenix score By Hans Zimmer. Very epic. Dark. And just incredible production all around.
What equipment do you use on stage?
Well firstly, I'm endorsed by Sabian Cymbals, Promark Sticks, Evans drumheads, and Pearl Drums. Those are the products I use whilst on stage.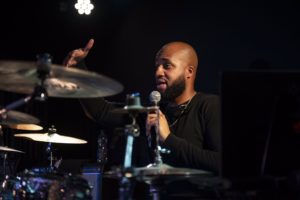 Who are your current favourite drummers?
Larnell Lewis is my favourite and the greatest Drummer to come out of Canada. No debate.
What's next for you in 2019?
I'm currently working on a couple of albums. My own of course. I love Disney music. And I feel like there is a demand for it. Why do we have to watch disney movies to hear music to make you feel the way they do? Even though it might be a daunting task. I'm willing to accept the challenge. So that will becoming out end of the year, or the beginning of next year!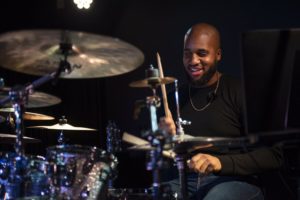 www.adrianbent.com