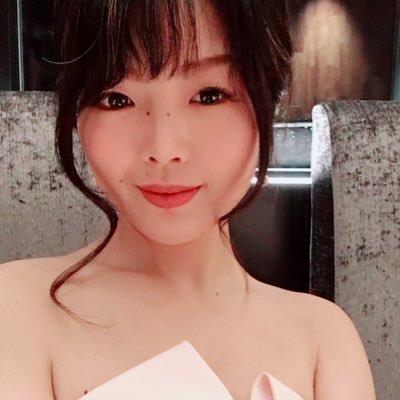 The Things In The Past
Ikumi Koyama
Ikumi Koyama is a Japanese pianist and singer from Yokahama, Japan. This debut recording introduces Koyama to a wider audience. Koyama began learning piano aged just two and later studied jazz piano at Shobi University, enrolling as an exchange student at New York City College for a semester, also taking the opportunity to study with the "Master of Bebop", the late Barry Harris. She participated in jam sessions whenever the opportunity arose. Since graduating Koyama has toured and performed in Australia, Taiwan and her native Japan.
Arriving in London in February 2020, Koyama chose a difficult time to make her way to the UK's capital but, despite Lockdown restrictions, she was able to squeeze in some gigs, and in March 2021, assembled an impressive cast of musicians including guitarist Alban Claret, bassist Tom Mason and drummer Kuba Miazga and brought her own fresh and inventive ideas to the session.
The Opening track "I Don't Know Why" is a great vehicle for Koyama's masterful vocal talents as she tells the story of a journey of love and dreaming. Her piano solo, coupled with the intuitive guitar of Alban Claret demonstrates the natural and easy rapport between the two musicians.
"'The Things In The Past"' is an instrumental track, with the ensemble working around the music, which Koyama describes as 'a groove that reminds me of '80s jazz funk and soul' . The keyboard leads the track with some great interludes from bass, guitar and drums. It is followed by Koyama's take on Hart/Rodger's "Blue Moon" which features a stand out vocal performance from Koyama and well worked solos from Claret and Mason. Koyama also proves she can scat like a demon.
Koyama turns to her homeland with two compositions from Japanese composer, Joe Hisaishi who is best known for his Studio Ghibli film soundtracks. Koyama perfectly captures the composer's intent in her arrangements of the optimistically funky "The Name Of Life" (from the film, "Spirited Away") and the lilting melody of "Merry Go Round Of Life" from "Howl's Moving Castle".
In "The Name Of Life" the glorious opening with its syncopated, heavy chord delivery is countered by a beautiful, melodic interlude , with layers deftly added by bass, drums and guitar. The guitar eventually comes to the fore but this track is piano-led and interesting for the dynamics, which Koyama employs with great effect.
On "Merry Go Round Of Life", the piano introduces the track with gentle, emotive lines before the other instruments drop in, delicately reflecting the harmonics and the bowed bass sings its sonorous solo with deep, beautiful tones. The piano picks up the lead again and the track swings gently to its conclusion, the bass still rumbling softly, lifting occasionally from the background, offering beautiful contrast.
Bacharach/David's "Wives and Lovers" is delivered with an uplifted beat and the arrangement affords the piano and guitar some well worked solo sections with drums. The crystal clear lyrics, vocalese and style make this feel like a really new imagination of this well known track.
"That Old Feeling" is delivered with affection and features guitar and vocalist in happy harmony before the piano adds its voice to the delicate arrangement while "Will You Still Be Mine" is a sassy, up-beat delivery of wondering, hoping and romantic dreams, featuring Koyama's voice, a gorgeous guitar overlay and a crazily busy bass line , supported by steadfast drums. A real ensemble highlight.
"Hopeful " is an interesting track because it brings in Oriental melodic lines which Koyama describes as ' bringing a healing texture'. The track is delicate, contemplative and the bass works wonders in the middle section.
Roman's ( also Rodgers) "Blue Moon" is re-arranged, given a bluesy rhythm and it works an absolute treat with Koyama's vocals creating the held back rhythm over the steadfast syncopated underlying beats. A different take but one which holds attention.
On this debut recording, Koyama introduces herself as a young artist steeped in jazz past, with an understanding of the present and an eye on her own place in the future of the music.
She combines the diversity of the traditional and contemporary jazz music with some unique musical insights. One to watch.
Blue Moon – UKSDY2150110
CREDITS: Ikumi Koyama vocals/piano
Alban Claret – guitar
Tom Mason – bass
Kuba Miazga- drums
Recorded at Studio 45, London
Engineered by Greg Dowling
Mixed by Greg Dowling
Mastered by Russ Hepworth-Sawyer
Produced by Greg Dowling.