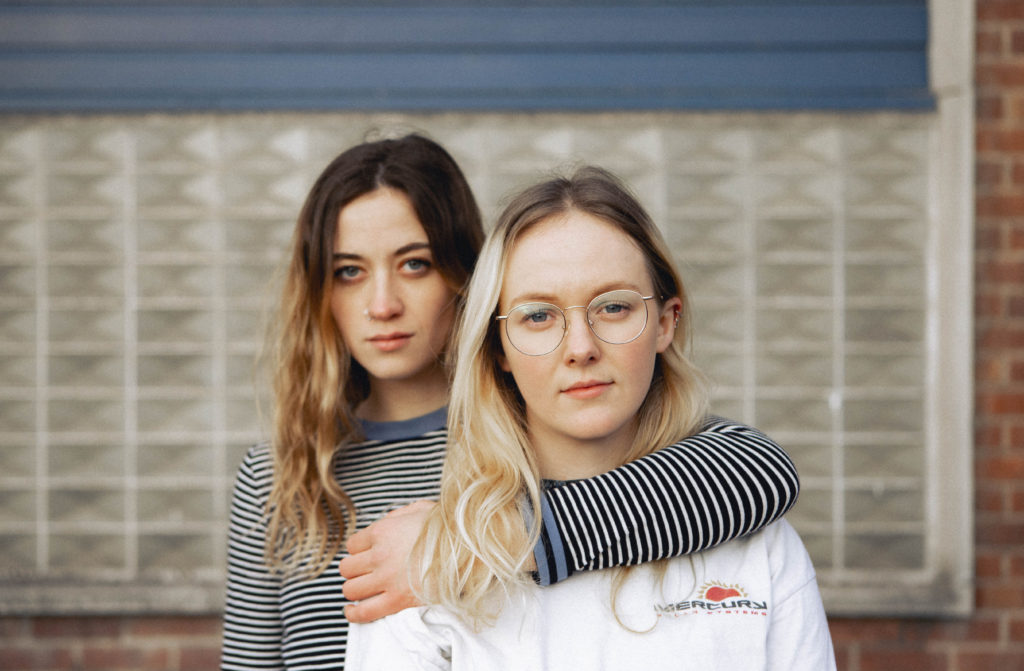 Sunflower Thieves, thanks for agreeing to speak to us. How are you?
Thanks for having us – we're doing okay thank you! Keeping busy and as creative as possible! Hope you're good. 
Yes we are well thankyou for asking!
Congratulations on the release of your new single "Don't Mind The Weather", give me three words to describe how it feels.
Thank you so much! We've been sat on this song for a long time, so…relieving, exciting and fulfilling.
You have it coming out on vinyl, what are your favourite vinyl records?
We had a long chat about this – it's a tricky one because all the records we have on vinyl we have because they're our favourites! We both agreed on Punisher by Phoebe Bridgers and Saves The World by MUNA; they're both artists and albums that have had a huge impact on us personally, and as a band. Lily also chose Emma, Forever Ago by Bon Iver, and Amy's all time favourite is Carole King's Tapestry.
You are a duo from Leeds, how did it all begin for you?
We're originally from Derbyshire, but both moved to Leeds to study. We've been friends since nursery school, went to a local choir together and both took piano lessons. Our hometown has a really welcoming, creative music and arts community and we've always been surrounded by music. There was a monthly open mic at a folk club pub back home we used to go to with our parents and we started performing there, covering songs we both loved. This turned into playing at local events, day festivals, weddings, etc. and writing our own songs. When Lily moved to Leeds for uni, we decided to give the project a real go, decided on the name 'Sunflower Thieves' and we've been loving the journey it's taken us on ever since.
What did you listen to growing up?
Lily: An eclectic mix of music really, but my parents played a lot of folk/singer-songwriters like Martha Tilston, Jackson Browne and Damien Rice in the house. We went to a lot of festivals while I was growing up because my Dad is a bass player and played in lots of different bands, so I was introduced to psychedelic rock and other such craziness from a very young age.
Amy: Some of my favourite songs/artists have come from the CDs my parents used to play in the car (Carole King, James Taylor records). And my love of folk music definitely stems from them taking me to see artists like Kate Rusby. Developing my own music taste came through listening to a LOT of early Taylor Swift – I loved her storytelling and the blend of country/singer-songwriter pop. This led me onto discovering some of my favourite artists now; Lucy Rose, Maggie Rogers, Charli Adams, and these artists all feed into how I write myself.
Your lyrics come from a very personal place, what's your writing process?
Our writing process has developed hugely over the last year, as we've started co-writing a lot and bringing other people in has taught us a lot about how we like to work and what creates the best outcomes. We usually like to start with a concept, and talk through it thoroughly, writing down phrases and words to build off. In this case, one of us might have a verse or some lyrics that we love, and this gives us something to get excited about developing.
Occasionally we start with nothing and build a concept out of the lyrics that fit with melodies we like. We probably take for granted that our friendship and understanding of each other makes us feel comfortable talking and writing about such personal feelings and experiences. Our strongest songs are often the ones where one or both of us needs to say something, because we're so invested in the narrative – lyrics are a big thing for us. 
COVID has had an impact on the creative industry as a whole, what has kept you motivated?
We've actually 'met' a lot of new people this year, and we're really excited to get back out there and hang out with these people in person. We started working with new management towards the end of 2020, so that's been an exciting step for us and is definitely helping us stay motivated and keep looking forward. It's great to have a team who really want to help us! Knowing that the end of lockdown is in sight is a light at the end of the tunnel for sure, and although it's weird to think we haven't actually spent that much time physically together in the last year, we speak every day; we've talked our way through the lows and still been able to get excited about the good things together. 
You're originally from Derbyshire, but you moved to Leeds what are your three favourite things about Derbyshire and Leeds?
Derbyshire holds the beautiful open fields and countryside, cosy pubs with friends from home and our hometown arts community.
Leeds' creative hub of like-minded people, some of our favourite venues, and Hyde Park Book Club's food menu.
What artists are getting you excited at the moment?
Lily: Very excited aboutVALA at the moment, they're our friends from Manchester and they have been teasing our eardrums with some delicious new music recently, BIG tunes incoming. 
Amy: We wrote Don't Mind The Weather with our friend Rachel, whose artist name is Mehalah Ray and I can't wait to see what she does next. Also, I've been listening to a lot of Skullcrusher so I'm looking forward to more from her. 
You are long time friends, what's the one thing you'd like the world to know about each other? 
Lily: Amy is the most motivated and devoted person I know, in all walks of life, once she's got her mind set on something, there's nothing stopping her. We wouldn't be where we are today if it wasn't for her.
Amy: Lil is always the most loyal support. I feel I've grown as a person a lot over the last couple of years and I think a good amount of that has come through her being by my side, encouraging me to be open and reminding me of my strengths and goodness. 
What's next for you?
Don't Mind The Weather is coming out on vinyl in April and that'll be our first physical release so we're looking forward to that. 
Following the release of Don't Mind The Weather, we're working on our debut EP! These songs have all been written with friends over the last year, and are really special to us. We're in the middle of talking artwork and production at the moment and it's a super exciting process – definitely our biggest project so far. 
We have a couple of festivals booked which we're hoping will go ahead towards the end of the year – Live at Leeds and Between The Trees – so fingers crossed! We can't wait to start performing again and share all of these new songs with everyone.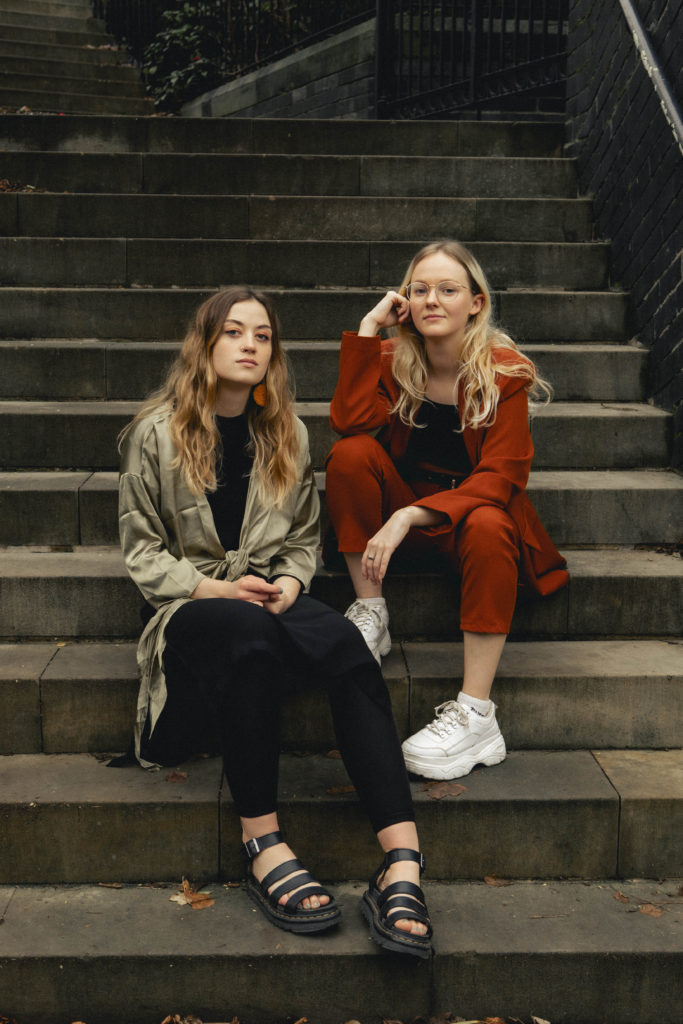 Sunflower Thieves On Instagram