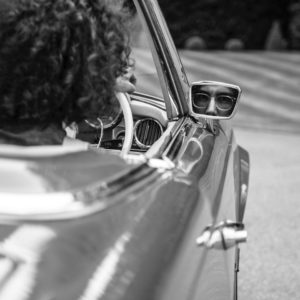 📷 Andrew Green
Hello Bosco. How are you?
I am absolutely fine thankyou, it's been nice looking through older photos and reminiscing a bit.
What made you take up an interest in photography?
Oddly, photography was never the plan.
I studied graphic design at college followed by art history at uni. Graphic design was my first foray into the creative arts. I love witty visual arts in advertising. Possibly thanks to my enjoyment of a good pun. Graphic designers also used Apple products, drove Audi TTs and generally looked, cool. I found the modernist lifestyle fascinating and wanted a piece of it!
The plan was to become an art director in a design studio. What did I think that looked like? I didn't know. Producing magazines was what I thought I wanted to do. I wanted to produce automotive magazines. Designing the layouts and working closely with the brands.
My real reason for wanting this job though, was to get into and drive cars!
During uni I joined Apple as a part timer up in Cambridge and it was a great way of supporting my own car, a 1996 mini Cooper S, that I had left back at home in London.
Once graduated, I endured many internships over 2 years in London, but sadly I didn't learn a huge amount.It was a tough time in that industry as we were at the height of a recession.
Throughout my degree I carried a small Canon IXUS around with me. Everywhere! I was 'that' guy. I'd photograph anything that visually caught my eye. Architecture, exhibitions and of course cars were mostly what I shot. Photography the mistress to my graphic design love.
I wore that IXUS out! From there I went to my first Leica, a compact DLUX 5. I learnt a lot about manual control from this camera. From there I went to an M8 and finally into an M9.
My photography was always more on the hobbyist side.it was almost a lifestyle accessory. Range finder cameras such as those Leica 'M's are tricky for commercial work. I loved the learning curve that the M series cameras offered.
I was in it for the love.
The Canon 5D mkii was my first DSLR and it kick started my photographic shift from hobbyist to professional.
I have photographed many, many car shows since with that camera, up until its recent 2017 death.
Right now iPhone is literally my camera for everything. I love shooting on it. It's easy to get the shots I'm after and it works so well as a camera at a show due to it's size and lack of weight. Love it!
Lots of my clients are social media based, so shooting and sharing is something I can only do with a mobile device.
You have a passion for photographing cars, what's your favourite?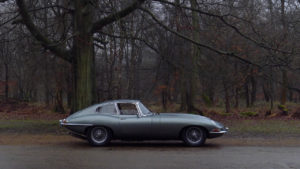 Wow! Too difficult.
If you are going to push me, a car I love driving and I fell completely in love with is the Series 1 Jaguar EType. It's beautiful and a challenge. The challenges being the drivability in modern traffic, and the fact it is over 50 years old. I love these challenges. It is such an experience getting that car to work smoothly. It puts a massive smile on my face when getting a 3rd to 2nd gear downshift perfectly rev matched and smooth. It's all very nerdy! Love it.
What are your techniques for setting up a shot?
On iPhone – Composition is my starting point. Followed by focusing and exposure.
I always look to see how the background is working. Is it needed, does it help or hinder the subject.
Exposure is something that can build drama, so I usually under expose slightly, or use HDR to add detail back into the photo.
What cameras do you use?
iPhone X… I sold all of my Leicas for a house.
How has technology changed since you started taking pictures?
Auto focus and the ease of taking stable shots with zoom. These two things are great when photographing cars on a racetrack. It frees you up to then play with aperture and exposure to build the feel of the image.
You also love Lego, what's your favourite Lego kit?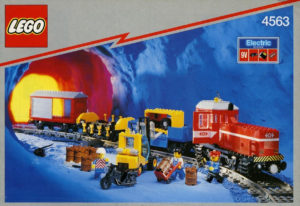 This is a tricky one. There are many building techniques across lots of sets that just blow me away. there are some clever set designers out there.
A few sets to mention. My first Lego trainset. It was just such a good set for the 8 year old me to receive on christmas day. It had loads of playability and some great details.
More recently than that, the Technic Mercedes Actros. It's just so clever and I am a nerd.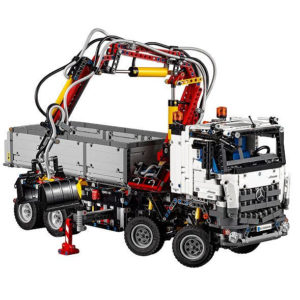 And of course, most of their Speed Champions cars and Creator building kits are amazing.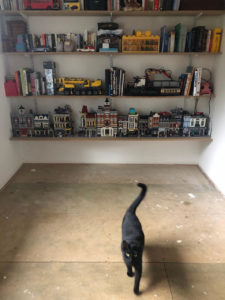 If you had the chance to photograph a specific moment in time what would you choose?
I love classic 60s racing photos. Enzo Ferrari and Ferdinand Porsche watching their race teams trackside would be two shots I'd like to have taken. Their faces would tell such a story during these events.
What's your plan for the future?
Collect more MINIs and Lego. Explore the world…