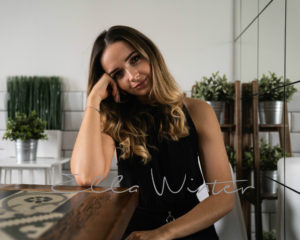 Hi Ella how are you?
I am good, how are you? Thank you for interviewing me 🙂
I'm good, thankyou for asking. 🙂
You are a singer songwriter, how did it all begin for you?
It began when I was 6 years old, my dad set up a recording booth and we recorded the good old songs – "Lady Is A Tramp" and "New York, New York"! I still have the recordings. I should get you a copy! haha. I started writing later on in life, I was going through a bad time and my mum said to write a poem about it and it started there. Ever since, my songs have been like my own diary!
You started singing at a very early age, what was your favourite song to sing growing up?
I loved singing every song from any musical. I performed as Sandy in Grease and Dorothy in The Wizard of Oz. However, my family brought me up with many different genres so I love all styles of music.
Your songs are written from personal experience, how therapeutic is it for you?
Yes, so therapeutic. To be honest, at one point I struggled to write because I was too happy. haha I tend to notice as soon as anything bad happens I get a pen and start writing how I feel. It definitely helps me get through a lot of things!
What is your writing process?
I like to come up with a melody and write to it. I always have a concept of what I want to write about and go from there. What I want to learn next is how to write about a happy time – My songs are not known for my rainbows and butterfly lyrics!
You have gigs coming up, what's your favourite thing about performing live?
I just love singing my lyrics and telling my story and hoping people relate (so far so good). I love it when I see people react to a song they like and I just love singing and being on the stage, every performer should love that right?
What are you currently listening to?
I love Billie Eilish, JC Stewart, Maisie Peters, Charlotte Lawrence. All the younger generation of talent but all are so talented and have their own twists on their songs!
What's the easiest and most challenging part of writing for you?
I don't play any instruments! So for sure, this is the challenging part. I tend to find a YouTube beat to come up with a melody and then I write with other writers on the musical element and producers. It is exciting writing with others as so far, they have enjoyed the songs I bring to them – always a positive!
What singers and bands are getting you excited at the moment?
Well Alanis Morrisette is touring again! I am buzzing for her to come to the UK. She has been my idol since day 1. However, Maisie Peters is on the rise everyday, same as JC Stewart. I would love to support either of them. I am now looking for support slots so anyone reading this and like my music – please do get in touch! 🙂
What are you looking forward to most in 2020?
Performing more and more and writing more songs! Oh and there may be an EP release this year too, let's see 😉
Instagram: @ellawinterofficial
Twitter: @ellawinteroffic
https://open.spotify.com/artist/5XcQ5ASxZzMkKmlhgEXljC?si=0TJ12-HbS_-Prv8OSFgyYg